New York rapper Tekashi 6ix9ine's girlfriend Jade is speaking directly to her female fans. The hip-hop model has stepped up to share some encouraging and uplifting words.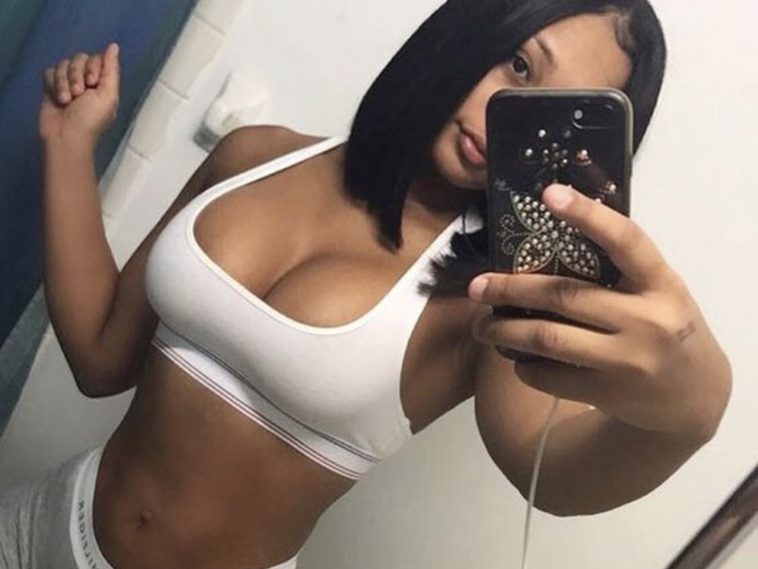 189 Views
Comments Off on Tekashi 6ix9ine's GF Jade Has Girls-Only Uplifting Message
Tekashi 6ix9ine's GF Jade Gives Inspiring Pep Talk
The New York vixen hit up her Instagram page and didn't hold back on keeping things 100. Her message centered on women realizing their world and value.
"To the girl who is ready this, I hope you got to sleep with a smile on your face. I hope you realize how amazing you are. No tears, no stress, no pain. Just wanted to tell you that you are beautiful. Keep your head up. Don't let anyone or anything bring you down. Trust me, it's not worth it. Drop a [heart emoji] if you liked this post and Save it for later."
Jade Thinks Her Dance Moves Are On Doja Cat Level
A few days ago, the New York model hit up Instagram to share some jaw-dropping footage. She was featured in an open room setting donning purple hair and teasing her hips.
"who dance better me or Doja Cat? Hair @iam_jonathan_ @beautyfactoryfl"
More eye-catching than Jade, though, is 6ix9ine quietly dominating the background on a couch.
"look at 69 sitting in the sofa, so inspirational"
"6ix9ine in the back"
"69 in the baxk playing video games 😂"
Jade Reunites At Tekashi Show
Hours prior, the curvy model hit up Instagram with a since-deleted snippet of herself looking boss'd up behind 6ix9ine during a Miami concert set. She even acknowledged her high-end Versace fashion drip.
"Versace hottie 🔑 🌈"
However, the biggest appeal might have been people thinking Jade showed signs of a baby bump.
"Are you pregnant?🤔"
"I thought y'all broke up-"
"No lie – I can't tell if there's a baby bump or just the camera angle."
Paying Respect To XXXTentacion
6ix9ine pulled through a few weeks ago for a jam-packed event. Along with sharing the stage with other artists, Tek notably saluted slain Florida rapper XXXTentacion who died in June 2018.
"R.I.P X 😔"