OVO Sound's Noah "40" Shebib isn't staying silent. The hip-hop hitmaker went online to share some thoughts on the publicized Israeli-Palestine conflict.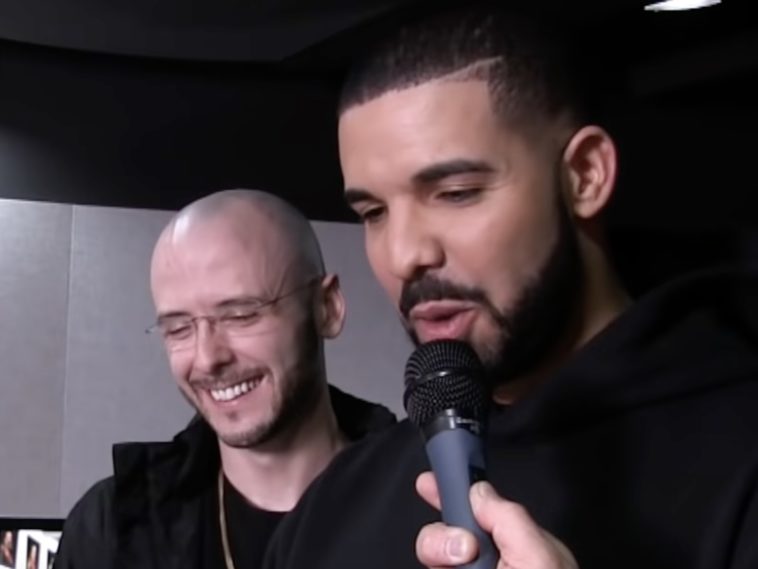 99 Views
Comments Off on Drake's Producer 40 Has Clarity In Palestine-Israeli Conflict
Drake's Producer 40 Weighs In On Conflict
Shebib went to his Instagram page to share his thoughts. More specifically, he provided some insight into how people could understand the Palestinian struggle.
"❤️🖤🤍💚 I hate making these posts. It's like a big deja vu that has been reoccurring my entire life and beyond. So what I'll say is that "Al-Nakba: The Palestinian catastrophe" is an incredible documentary on YouTube that can help everyone understand the Palestinian struggle. I will also say that I recognize I'm making this comment from a country that is a colonial state. This is a world issue #landback"
40 made sure to encourage his followers to check out a documentary based on Palestinian life. The "Al-Nakba: The Palestinian Catastrophe" is a multi-episode series focuses on the establishment of Israel.
Rihanna reacts to violent Israeli-Palestine conflict
Earlier in the week, R&B superstar Rihanna went to her Instagram page to deliver a heartfelt statement. She acknowledged the harm and loss happening on both sides of the conflict.
"My heart is breaking with the violence I'm seeing displayed between Israel and Palestine! I can't bare to see it! Innocent Israeli and Palestinian children are hiding in bomb shelters, over 40 lives lost in Gaza alone, at least 13 of whom were also innocent children! There needs to be some kind of resolve! We are sadly watching innocent people fall victim to notions perpetuated by government and extremists, and this cycle needs to be broken!"
French Montana pushes for Palestine's freedom
This week, rap heavyweight French Montana spoke out on the conflict. The Bad Boy Records superstar hit up Instagram with an emotional pic. The shot featured a child holding a Palestine flag standing in front of fiery smoke.
Back in summer 2014, French went to his social media pages to rally support for the country.
"Free Palestine !!"
DJ Khaled Sends Prayers
This week, We The Best CEO DJ Khaled shared an emotional post to the world. Specifically, the Palestinian musician acknowledged what's currently going down with the Israeli-Palestine conflict.
"Sending love ❤️ and light ☀️ and prayers 🤲🏽 to my Palestinian 🇵🇸 brothers & sisters and Everyone around the world 🌎 IM PRAYING FOR PEACE AND LOVE TO THE WORLD PEACE AND LOVE TO EVERYONE!🌍 ! 🤲🏽"
The attacks come after weeks of protests over Israeli restrictions on Muslim residents in East Jerusalem. Tensions centered on a neighborhood in the city, Sheikh Jarrah, where a Jewish settler group has been attempting to use the courts to evict six Palestinian families.
Weeks of Palestinian protests over efforts to remove Muslim families from portions of Jerusalem spilled over into military conflict Monday. Israeli police raided the Aqsa Mosque in Jerusalem, the site of the simmering weekslong standoff, resulting in clashes that wounded several hundred Palestinians, as well as some police officers, prompting an exchange of rocket fire between Hamas militants in Gaza and Israeli defense forces. Hamas fired as many as three hundred rockets, a small number of which targeted the city of Jerusalem for the first time since 2014. There were a smattering of injuries from the rockets that prompted Israeli airstrikes that killed at least 20, including nine children, according to Palestinian officials. (SLATE)