Chicago rapper G Herbo and his girlfriend, model Taina Williams, are now a family of three. The celebrity couple is sharing their joy on social media, revealing their newborn's name and first photo.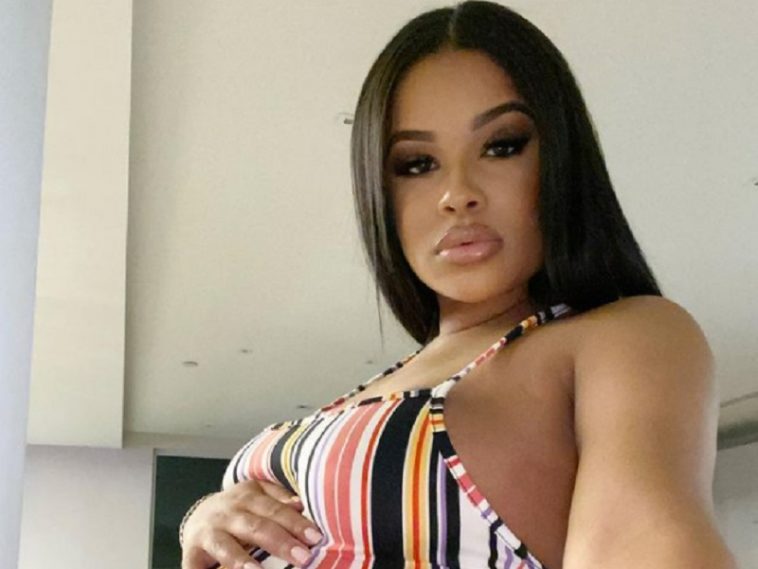 189 Views
Comments Off on Taina Williams + G Herbo Share First Pic Of Their New Baby
Taina Williams + G Herbo Introduce Their Baby Boy
G Herbo's lady love Taina Williams went to her socials to share an adorable pic and the best news ever: Their baby boy Essex was born early Thursday morning. Taina included the hashtag #myrainbowbaby, a term used to describe babies born to parents who previously suffered a miscarriage or pregnancy loss.
Essex William Wright

May 27, 2021

12:23am

6lbs 12oz

#myrainbowbaby
Taina + Herbo's Friends Celebrate Newborn Baby's Arrival
Everyone from Chicago rappers Lil Durk and Lil Bibby to hip-hop vixen Reginae Carter is celebrating the birth of rapper G Herbo and Taina Williams' newborn baby. Herbo initially went to his Instagram page to share the breaking news.
"Omgggggg I'm crying !!!" -Reginae Carter
"Congrats broski" -Doe Boy
"Congrats Brody" -Lil Durk
"🙏🏾🙏🏾" -Lil Tjay
"Congrats king!!.. big blessing 🤞🏽👑" -Sean Kingston
"💕🩸" -Lil Bibby
G Herbo Accidentally Blew The Gender Reveal
The "Who Run It" hitmaker went to Instagram to admit he accidentally revealed the gender of his upcoming baby before the planned reveal. It was plain to see Herbo couldn't contain his excitement about having a boy on the way.
"@latainax3 ONE OF THE STRONGEST WOMEN IN THE WORLD & YOU DON'T KNOW IT.. I CANT WAIT TO SEE YOU EMBRACE YOUR INNER STRENGTHS & I KNOW MY SON GONNA HELP YOU DO JUST THAT!! I LOVE YOU! I CANT WAIT TO SEE MY BABY BABY BOY IK HIS FIRST WORDS GONNA BE "DADA" 🤷🏽‍♂️ LOL & YEAH I GAVE THE GENDER AWAY ON ACCIDENT THE OTHER DAY SO WHAT 😂 BABY BOY + SON SON = DOUBLE TROUBLE♥️♥️"
G Herbo + Taina's Dream Home
The "PTSD" rapper and his fiancée are defining relationship goals. The hip-hop couple have shared a sneak peek into a new home they're building together. Herbo's ride or die went to her Instagram page to share the big reveal. Taina Williams revealed a snapshot of herself and Herbo next to each other at the construction site.
Looks like #tainawilliams and #gherbo are building their dream home? Congrats to them.