Grammy-winning singer T-Pain is keeping things 8 more than 92. The hip-hop veteran has come forward to let loose some serious steam about people not coming correct and properly paying him for his talent.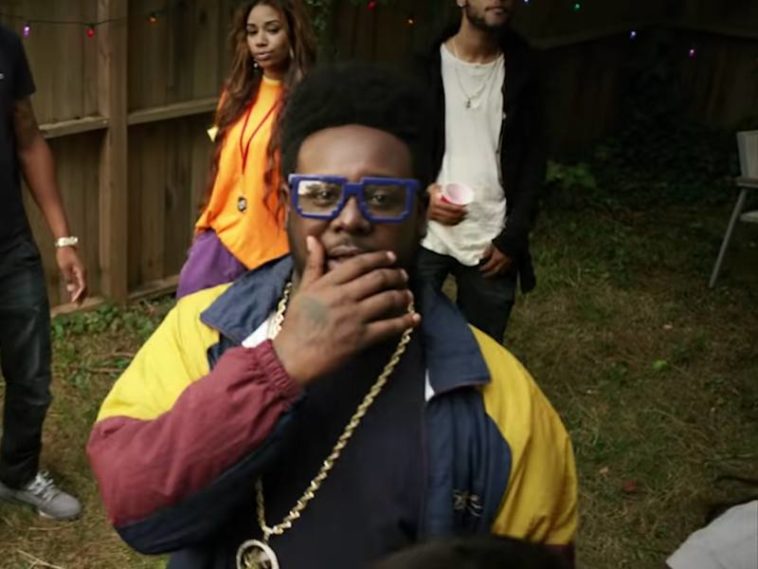 99 Views
Comments Off on T-Pain's Done W/ Everyone: "Nothing Else For Anybody Rest Of The Year"
T-Pain's Done With Everybody
T-Pizzle hit up his Twitter page and revealed his current state of mind. He did, however, acknowledge a money bag-only could change his stance toward doing anymore features or cameos for the rest of 2021.
"Ok. Straight up. Nothing else for anybody for the rest of the year. Features. Drops. Video cameos. Etc. if you ain't got it by now and if it ain't an immediate bag attached. It's over. Don't ask me for sh*t"
T-Pain Wants Haters to "Just Do A Little Research"
Earlier this month, T-Pain took to Twitter to respond to some Internet trolls claiming the reason he was so upset about the state of music today was because "he ain't got no hits".
"I undrstnd not every1 likes me and may not agree with my opinions but by all means don't make up dumb sh*t like "he just mad because he ain't got no hits" I'm in all different genres. Got 2 legit Grammies in the last 3 years and got a song out rn that's top 15 on radio in the US"
Teddy Pain took time to set the record straight, expressing he was still making popular music, the haters just hadn't done enough research.
"I'm not explaining myself I just don't like ppl being content with being stupid and uninformed. If some rando talked shit on your page you'd look up all their SM pages to see what dirt you can get…just do a little research before you think you hittin me wit somethin"
T-Pain Loves His Mustang RTR
Ranting on Twitch and fending off haters isn't the only thing T-Pain is up to these days. He has also been getting some major love from drift enthusiasts. The auto-tune king shared the exciting moment he picked up his custom Ford Mustang RTR from the car shop through social media.
Teddy Pain showed a new side of himself when he released footage with his newly upgraded Mustang. The special build was gifted to Pain by professional drift driver Vaughn Gittin Jr.
"Hell yea!! Check out the new video from @VaughnGittinJr of me picking up the #Mustang #RTR #C137!!!! T-Pain's Mustang RTR Is Otherworldly!! https://youtu.be/z9jocIkG2tw via @YouTube"
In the clip, the hip-hop icon gives his fresh ride a test drive by drifting it, attracting tons of compliments from both drift enthusiasts and old followers who liked him even more after seeing his driving skills.
I always thought T-Pain was a great artist, now he just moved up 10 notches on my belt! Guy can drive too! That's awesome! Thanks for sharing!
That is so freaking dope. I love everything about that build. Gotta love T-Pain he's not just an awesome artist he's got awesome taste as far as his passions and hobbies go also.
T-Pain Joins The First Challenge
In other news, T-Pain recently followed after an online challenge Southern rap star Soulja Boy started by claiming he was the first at doing most things in hip-hop, by broadcasting his own achievements. In two Twitter posts, the Grammy-winning performer made his pitch to the world about how he came to be the first singer turned rapper.
"I'm the first singer to become the first rapper to become the first rappa ternt sanga!!!"
Pain turned things up a few more notches by even referencing R&B stars Chris Brown and Ne-Yo.
"I'm the first singer to sing on a song!!! @chrisbrown used to sleep on my couch!! @NeYoCompound used to eat my left overs on Christmas!! @TreySongz used to practice the light skinned face in a mirror in my basement!! Put some respect on big flake-o!!!"