New York rapper A Boogie With da Hoodie has added some Big Apple flare to rap duo A1 x J1's "Latest Trends" remix. The rap heavyweight's presence comes through in a big way on the international rappers' popular anthem.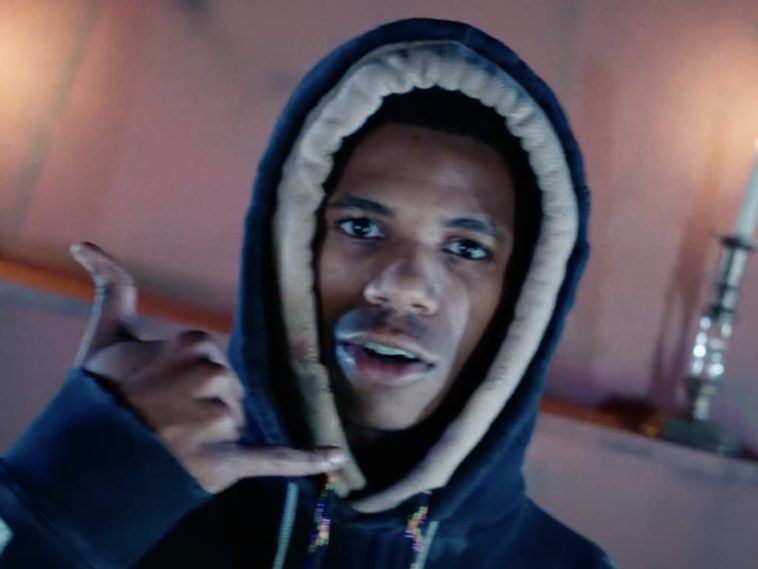 189 Views
Comments Off on A Boogie Wit da Hoodie Links W/ A1 x J1 For 'Trends' Remix
A Boogie Wit da Hoodie Links W/ A1 x J1
The unexpected collaboration comes following the success of "Latest Trends" gaining an international buzz. The 15 and 17-year-olds put out reportedly one of the biggest breakthrough records of 2021 and now get a huge nod from the Bronx rap artist.
The viral sensation amassed over 50 million UK streams, 100 million global streams and over 350,000 UK sales. The track launched as just a 15 second teaser, going viral on TikTok, with social media comments begging for the song to be released in full. The pair initially met on the Houseparty app in 2020 during the peak of the pandemic and started their rapping aspirations together remotely. "Latest Trends" instantly became a prominent anthem and went on to receive a new verse from UK rap phenom Aitch, after connecting via Snapchat. The duo has now enlisted chart-topping US rapper A Boogie Wit da Hoodie for the remix where he adds his signature melodic flare to the track.
Both A1 x J1 are featured in the latest Squad Show's New Music Wednesday episode.
A Boogie Wit Da Hoodie Misses His Baby Mama
It wasn't even a week and Boogie couldn't help but ask for his bae back. In a March 2021 post, he admitted he had a "ballin" life but still couldn't help but miss a certain someone. Fans were quick to figure out he was most likely talking about ex-girlfriend Ella Bands and reminded him he even knew he wasn't good for her.
"As much as I don't wanna admit it, I don't deserve @slaybyella_," he wrote for the world to see in his IG story, "You have a beautiful long life ahead of you and I don't wanna be the reason you're not happy. Be free. Go be what you truly want to be."
"I'm ballin but I miss her."
Boogie Pens Apology To Ella
In April 2019, Boogie and Ella were having similar issues. Yet again, A Boogie wanted the ol' thing back. The hip-hop star penned an open apology letter to his ride or die.
"Smh it really takes losing what you have to love and appreciate what you had. I hate to be the type to regret things but I fucked up like crazy with you and I regret every little mistake even tho it made me open my eyes and realize what really matters to me. I love you no matter what and I will never disrespect you in any type of way ever again whether you accept me after all I've done or not. You are everything a man can ask for and gave me a beautiful family to love, prosper, and cherish. I was never a outspoken person with anyone but you, my best friend. I can't even imagine starting over smh. I want you more than ever rn but I truly understand if I'm not forgiven. You will always be my best friend and true love love at heart!"
Oh Baby
In June 2020, A Boogie broke some massive news to fans. He shared a slew of new pics celebrating his son's birth and shared a sneak peek at his mini-me.
"MY BOY HERE🖤🖤🖤"