Blame it on the I-I-I-I-I-Instagram. R&B singer and hip-hop hook maestro T-Pain made a hilarious admission about his lack of social media savvy, something that could've cost fans some great music.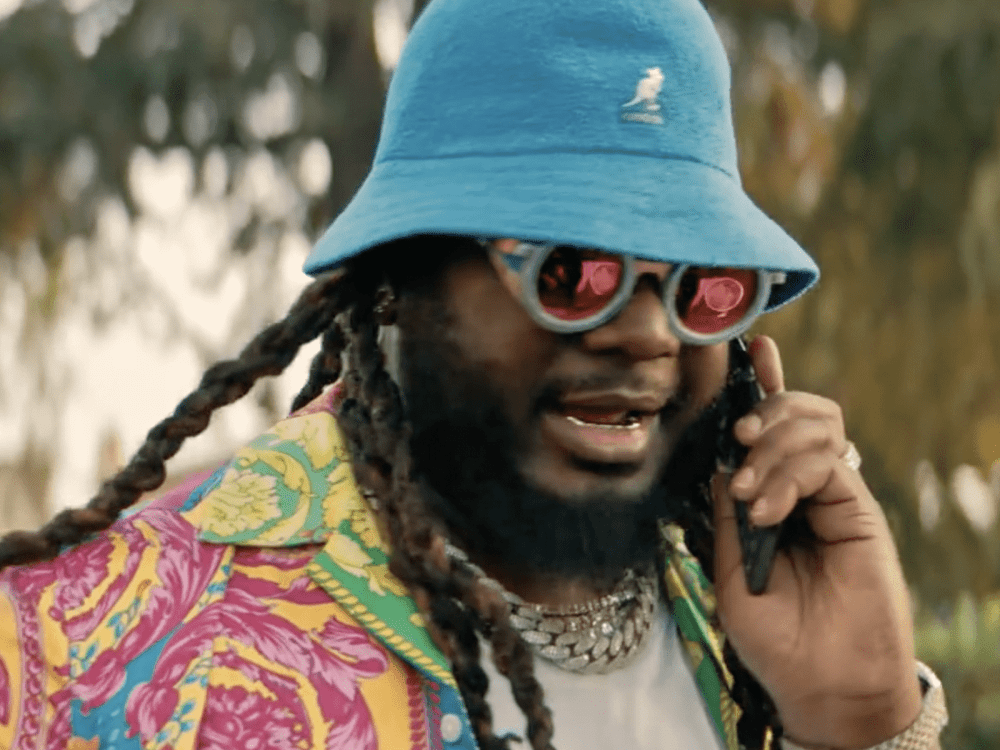 149 Views
Comments Off on T-Pain Missed Epic Collabos Thanks To Instagram
T-Pain Didn't Know About Instagram's Inbox
T-Pain just discovered his Instagram requests inbox. The Grammy-winning artist revealed on IG that he didn't know the inbox existed until now, and that he's missed about two years' worth of direct messages. Many of those DMs were from artists trying to work with the hitmaking crooner.
"I swear!! I'm just now seeing all these messages and mentions TODAY!!!! How do I super apologize? Press conference? Town hall meeting? I'm dumb🤦🏿‍♂️"
T-Pain Won't Apologize For Auto-Tune
The widely-recognized face (and voice) of the Auto-Tune movement in music has no problem owning that title. T-Pain poked fun at his manufactured style in a Super Bowl ad alongside comedian King Bach and NBA star Anthony Davis.
"It's about owning everything that makes you unique and makes you you and being unapologetic about it. So it's about everything that I've been doing for a long time. Like when you bring up Auto-Tune and stuff like that, I didn't apologize for that. I kept going, I kept pushing, regardless of how much backlash I got for it, regardless how much praise other people got for it above me."
T-Pain Drops Surprise Album Filled W/ Unreleased Remixes
The multi-talented superstar surprised fans with his 2020 album called The Lost Remixes filled with previously unreleased tunes. T-Pizzle's latest project celebrates the 15-year anniversary since blessing the hip-hop world with his talent.
December 6th marks the 15 year anniversary of Grammy Award-winning singer/songwriter/producer T-Pain's very first album Rappa Ternt Sanga. A hit album that spawned fan favorites that are still in heavy rotation today including "I'm Sprung," and "I'm in Luv (Wit a Stripper)," Rappa Ternt Sanga came out the gates swinging. In celebration of the milestone mark, T-Pain has dug into his archives and dropped The Lost Remixes, a package of unreleased hits accompanied by a unique throwback video highlighting memorable parts of T-Pain's career.
T-Pain + Tory Lanez Collabo
In July 2020, the Auto-Tune king went to Twitter with a big question. T-Pizzle teased the idea of dropping a new record with hip-hop singer Tory Lanez and fellow crooner Ty Dolla $ign but quickly realized fans weren't ready following shooting allegations involving rap star Megan Thee Stallion.
"Aight so what's the temperature on Tory because I was just bout to drop a song with him and $. … Yea that's what I figured 😂 … All good I got the morning after pill … Oh y'all thought the "$" meant like I paid him or somethin 😂 nah. I Was saying him and Ty$. My bad. Mix up 😂" -T-Pain's Twitter