Atlanta rapper T.I. and his wife Tiny are speaking out. The celeb couple has come forward to shut down horrendous sexual assault allegations from three new women.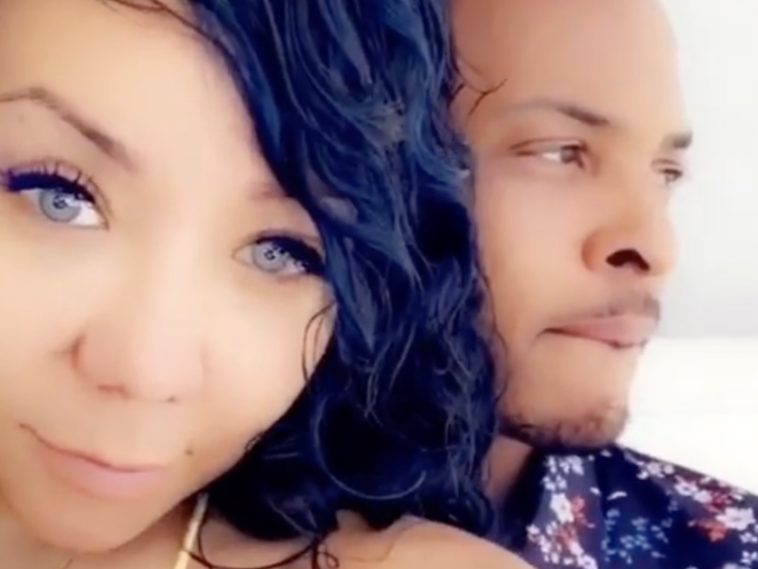 @sohh @sohhdotcom

149 Views
Comments Off on T.I. & Tiny Respond To 3 New Sexual Abuse Allegations
T.I. & Tiny Respond To New Allegations
The "Love & Hip-Hop" duo's lawyer has released a statement. Tip and his boo say the allegations from the women, who have not revealed their names, have no truth behind them. The latest claims include drugging, sex trafficking, and rape.
"By hiding behind anonymous allegations, the unnamed accusers effectively render themselves not credible and unworthy of belief. We say: Stop trying to manipulate the press and misuse the justice system, and let the light shine on their identities so we can go about disproving these scurrilous accusations."
The accusers have come forward with details about what happened.
One of the most jarring claims comes from a woman who details an encounter with the couple in Miami when she was 20 years old. She says that T.I. forced her to swallow a pill and to take a powdered substance, which drugged her. She alleges Tiny then proceeded to engage in sexual intercourse and she could not consent. Another woman, also 20 at the time, claims she was drugged and raped by T.I. and one of his male friends, again in Miami, in May of 2010. Blackburn says he has received medical records for the victim. The third accuser says she was sex trafficked in Nevada, California and Florida by the couple. (USA Today)
As of right now, 20 women have come forward with accusations against the hip-hop couple.
Disturbing Allegations Surface In T.I. + Tiny Case
T.I. and Tiny's problems are multiplying. The reality TV couple was already facing allegations of sexual assault from several women, and last month six more accusers stepped forward.
The lawyer representing 11 of the original accusers revealed more allegations against T.I. and Tiny from six additional sources. One of the most recent accusers was a high school student at the time who interned for T.I.
T.I. + Tiny Criticized For Trying To Make A Deal
The Harrises are fighting for their lives and their livelihood. The rapper/actor and his wife are facing serious allegations, and are reportedly trying hard to make this go away. Attorney Tyrone A. Blackburn claims the couple attempted to "make a deal" with his clients, but got no takers.
Tip Zapped From Ant Man Movie Sequel
Tip will not be returning to the big screen yet. He will reportedly have to fall back on continuing his Hollywood career for the third installment of Marvel's Ant-Man franchise.
Although the reasons behind Disney's decision to not renew his contract for the movie are still unknown, it has been confirmed that it has nothing to do with his recent sexual abuse allegations with his wife.