Grammy-winning rapper Kanye West is most likely punching the air right now. The hip-hop star's soon-to-be ex-wife Kim Kardashian reveals just how comfortable she gets studying for the bar exam rocking a jaw-dropping outfit.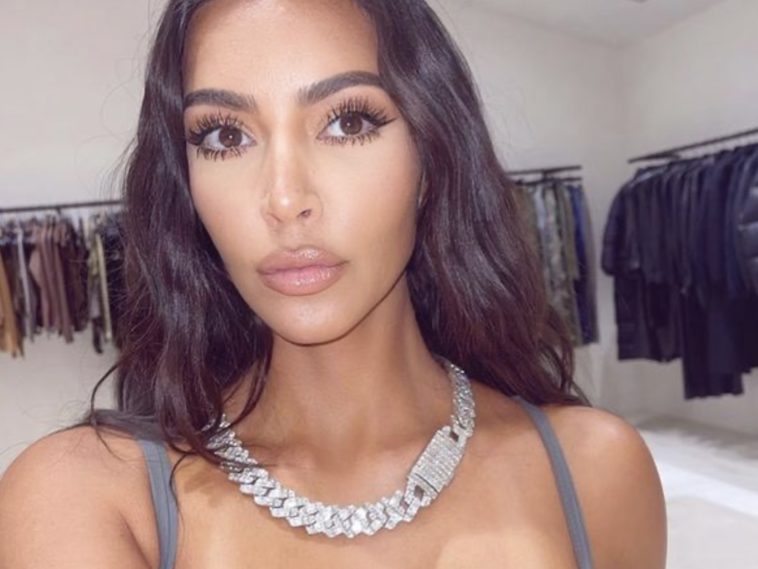 119 Views
Comments Off on Kim Kardashian's Studying Fit Will Make Kanye West Tight
Kim Kardashian's Studying Fit
Kim K went to her Instagram page to subtly make the Internet break. She shared a pic of herself donning bikini while studying to become a lawyer.
"Studying in the Sun ☀️ 📚⚖️"
Chrissy Teigen Says Kim Kardashian 'Gave Her All' In Marriage To Kanye West
In a recent interview on "Watch What Happens Live," KimYe friend Chrissy Teigen weighed in on their divorce. Chrissy said she's been in touch with her friend Kim K., but Kanye has been tough to pin down.
"If anyone knows Kanye, he goes off the grid and it's hard to ever contact Kanye. … Kim is doing OK. Kim gave her all for everything, and honestly it's a shame that it didn't work out. I saw them being a forever relationship, I really did. But I know she tried her best."
Kim K. Having Fun Without Kanye
All the single ladies can relate to Kim Kardashian on some level. While Kim K's divorce to hip-hop superstar Kanye West isn't final, she's been living the single life and reportedly enjoying herself without her soon-to-be ex-husband.
"Kim is having a lot of fun right now. She feels free and is a lot happier. It's a new era for Kim. She has been loving going out with friends, meeting new people and really being out and about again." (E! News)
Of course the public wants to know who and when she'll be dating again, but that's reportedly not a high priority for Kim.
"She loved being out in Miami and felt like herself again. Kim has also expressed if the right person came along, she'd be interested in dating again. She doesn't want anything serious anytime soon but she's been liking connecting with people."
Yeezy Is Mad Over Divorce Rumor
The rap superstar isn't feeling all G.O.O.D. He's reportedly tight about the world thinking his estranged wife Kim Kardashian is responsible for pushing their divorce forward.
We're told West — who just responded to the papers filed by Kardashian two months ago — is "super annoyed that the story is being constantly presented as her divorcing him," said the source, who noted the Kardashian family's "huge spin machine." "Actually it was him saying for a year that they have nothing in common except the kids and he wanted out," insisted the insider. "She pulled all the stops to try to save the marriage." (Page Six)