Florida rapper Kodak Black is finally addressing an attempted shooting incident that occurred yesterday, in which he was reportedly targeted. The hip-hop star posted an Instagram Live video where he reassured fans the event wasn't related to his rumored beef with Atlanta rapper Southside.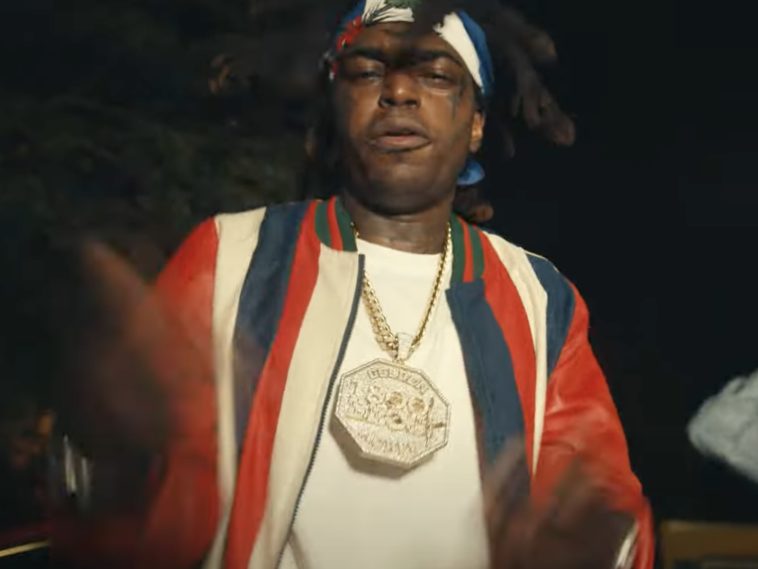 @sohh @sohhdotcom

149 Views
Comments Off on Kodak Black Breaks Silence On Ambushed Shooting
Kodak Black Breaks Silence On Attempted Shooting
Kodak specified in his video that the incident was street beef-related rather than Southside following through on his threat that he would "pull up" on KB earlier this week. Presently, authorities have not yet identified the suspects that opened fire on Kodak and his entourage.
"That was just some little bullsh*t – some sh*t that transpired on some lame sh*t. If a n*gga would have really stepped out here, if you a real steppa out here, you going to know. I'm in this baby blue sh*t – 'That's Yak whip right there.' … That wasn't something like somebody was trying to do something to me. Like somebody was trying to do something to me. … B*tch, I do my sh*t, I do my sh*t out here. … That's just some little bullsh*t. Little bullsh*t, homie, type sh*t – come on, man."
Kodak Black Ambushed In Florida Shooting
According to initial reports, the attack went down around 3 AM Monday morning when a shooter opened fire from a car tailing Kodak and his crew. Police claim the violence struck one of Black's security guards.
Law enforcement sources say the rapper's entourage was being followed by several cars attempting to cut them off as they left a nightclub, and Kodak's camp pulled into the McDonald's and blocked the entrance with a car while KB went inside to pick up an order. We're told one of the cars tailing Kodak went to the McDonald's, left and then came back … and that's when people inside the vehicle started shooting. Kodak's security guard was shot in the leg and rushed to a local hospital with serious injuries, police say, while Kodak was whisked away in an armored car and was unharmed. (TMZ)
Black's lawyer immediately came forward to provide additional details on the shooting.
Kodak's attorney, Bradford Cohen, tells TMZ … the security guard was in a car when he was struck by gunfire, and Kodak was not in the vehicle. The security guard is now in stable condition. (TMZ)
Kodak Black's Tallahassee Presence
Kodak was hanging out in Tallahassee for a reason. The rap heavyweight had a booked and promoted Easter Sunday performance.
According to an Eventbrite page, Baja's was hosting an "Official After Party" Sunday night, following a daylong event "Cultur3 Fest featuring Kodak Black + Friends" at the Tally Strip. TPD is investigating the incident and asks anyone with information to come forward. Baja's Instagram page posted a photo of a flyer promoting the "Tunnel Vision" artist's performance Sunday afternoon. Kodak Black was recently released from prison after former President Donald Trump commuted his sentence. The rapper had used phony documents to buy weapons from a gun store in Miami, according to a report from the Associated Press. (WCTV)
The 'Easter In Miami' Music Video Release
This past Sunday, KB hit the green light on his new visual just in time for Easter festivities. Black even gave some camera time to famous jewelry maker Johnny Dang with his "Easter in Miami" music video.