Top Dawg Entertainment's SZA is getting extra personal. The popular crooner has come forward to share her utter disgust and frustrations with the states of Texas and Tennessee over teaching agendas.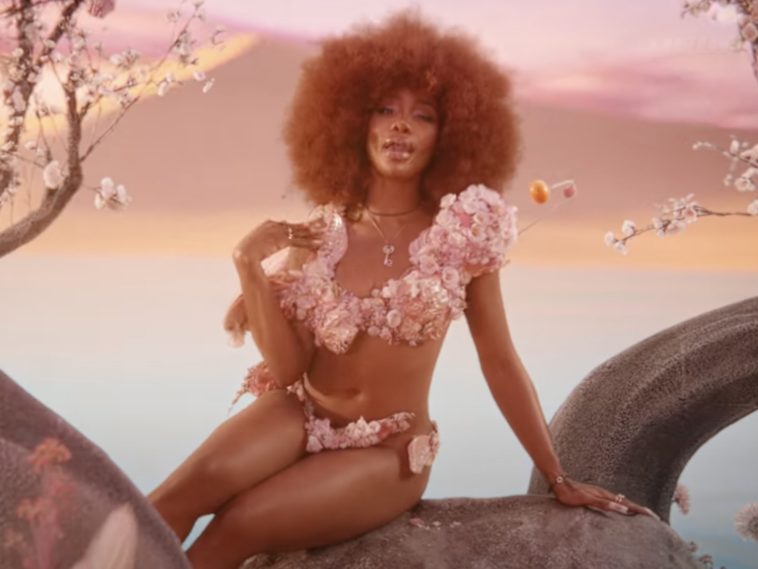 119 Views
Comments Off on SZA's Disgusted Over 2 States Turning Blind Eye To Teaching About Racism
SZA's Disgusted Over Tennessee + Texas
The West Coast singer went to her Twitter page and singled out both Southern states. She specifically called out the fact neither are inclined and have even made it restricted to teach students about racism.
"Can't explain how disrespectful it is to give "hip hop" a holiday but allow Tennessee and Texas to literally BAN teaching about racism . We ain't ask for no fucking monument. Do the right thing ."
The tweet comes weeks after Texas' Governor Greg Abbott signed a controversial bill to how state teachers could talk about current events and America's history of racism in classrooms. This ultimately aims to ban teaching "critical race theory" in kindergarten through 12th grade.
Critical race theory is an academic term that studies how race and racism have impacted social and local structures in the United States. Over the past year, GOP leaders have decried its teaching in public schools, pointing to limited examples in various school districts across the state. In 2020, former President Donald Trump had banned federal employees from training that discusses "critical race theory" or "white privilege," calling it propaganda. (Texas Tribune)
SZA Is All Types Of Comfy
Earlier this year, the West Coast crooner went to her Instagram page with a batch of must-see shots. The pics and clips primarily focused on SZA donning pajamas while also posing for her mirror.
"One time for the 4c Gorls . @deelishdeanna @hergrowinghands"
A few days prior, the California performer released a splash of new shots. While most of them focused on her mirror skills, she also acknowledged her and rap star Doja Cat's "Kiss Me More" single landing on the Billboard Hot 100.
"I've tried to post this 3 times I quit lol"
SZA Hypes Up Doja Cat Collabo
The same month, both SZA and rap crooner Doja Cat blessed the world with their "Kiss Me More" music video.
A few weeks prior, both SZA and Doja hyped up fans about their new collaboration. They relied on the power of social media to get followers pumped about the tune.
"Assignment understood."
"Kiss Me More feat. @sza – OUT Friday!💋 "
Down To Cure COVID W/ Frank Ocean
The Top Dawg Entertainment crooner might be hopping in the studio real quick for another huge collaboration. She recently went online to reveal she'd inquire about getting a dope remix done with R&B star Frank Ocean.
"Good days by SZA Ft. Frank ocean would literally cure corona," a fan put out into the universe. SZA responded with an uplifting tease: "Imma ask lol"