R&B singer Summer Walker is super serious about her upcoming mommy duties and preparing for the stinkiest challenge. The popular crooner has lit up social media with a hilarious look at what she might buy when her mini-me arrives.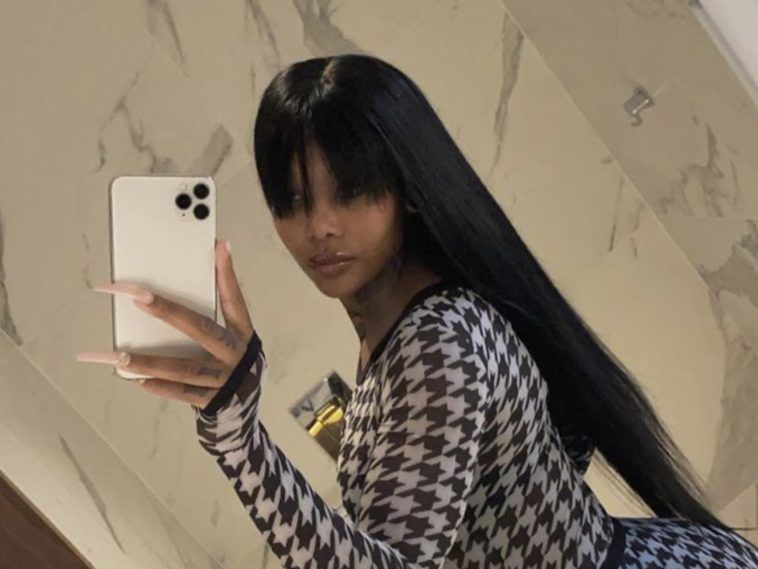 @sohh @sohhdotcom

179 Views
Comments Off on Summer Walker Has Perfect Diaper-Changing Plan
Summer Walker Finds Hilarious Amazon Must-Own
Walker went to her Instagram Story to share a look at how she's preparing for diaper-changing goals. SW revealed a selection of nose plugs to help keep the smell to a minimum.
"Lmao at me ordering these for diaper changing"
Summer Walker + Boyfriend Open Baby Shower Presents
A few days ago, Summer went to her Instagram page to share some must-see baby shower pics. One pic even showed her boyfriend London On Da Track holding onto a couple of gifts.
"Finally opening some of these gifts lol like wooooowww thanks guys everything was so sentimental and thoughtful 💕😭" -Summer Walker
"Finallyyyy lol" -Dreezy
Last week, SW saluted everyone responsible for making their baby shower an unforgettable celebration.
"I would like to thank everyone who contributed to making my baby shower a very special moment , it was beautiful & everyone had such a great time 🖤"
Major Life Advice
SW recently went to her social media pages and didn't hold back her thoughts. In addition to speaking on professional help, Walker also encouraged followers to stop allowing the media to set the standard for beauty.
"bags & chains are nice but seriously if your willing to drop that type of money you should really consider investing in a spiritual life coach & a therapist. Mann that shit is really liberating. It's essential for healing that child hood trauma that WE ALL have (shadow work) & plays a major part in transitioning into a well rounded multifaceted evolved & mature adult. you'll stop hurting yourself & others only opening soo many doors mentally spiritually physically & financially. & honestly lol to come healed is extremely attractive. I hope this encourages someone to start their spiritual/mental health journey. 🖤"
London Misses Summer Walker
In late December 2020, London On Da Track went to his Instagram page with a shot and reference of himself being alone heading home. He also pinned a message admitting it's lonely without his estranged girlfriend Summer nearby.
"Riding solo home 🥺🐍" -London On Da Track's Instagram
"If you miss summer just say that 🥺❤️"