British rap artist Stefflon Don is the opposite of big mad when it comes to how she feels about fellow hip-hop star Nicki Minaj. The overseas entertainer has come forward to speak out on a flurry of topics including throwback tweets resurfacing.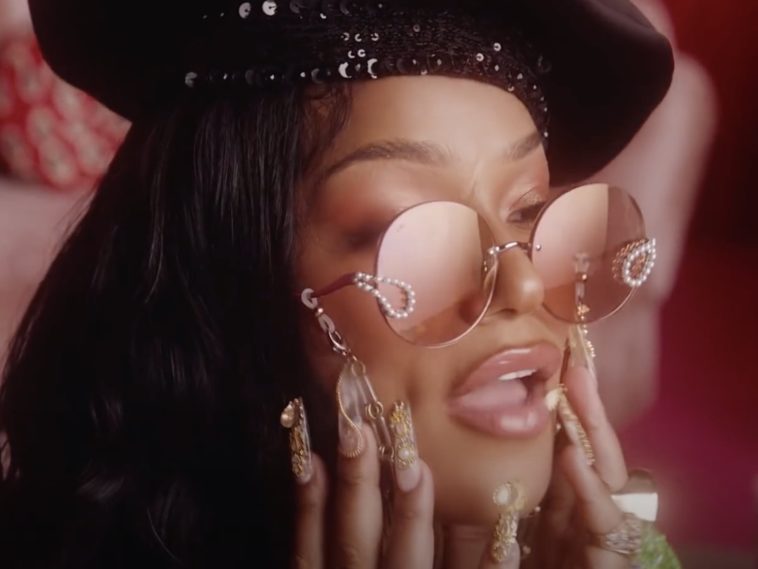 @sohh @sohhdotcom

149 Views
Comments Off on Stefflon Don Clears Up Wild Nicki Minaj Feud Rumors
Stefflon Don Clears Up Nicki Minaj Rumors
Steff hit up her Twitter page with some big quotes. While she told the world she's good-good when it comes to the Queen Barbie, Don also acknowledged putting out both "ignorant" and "angry" tweets dating back to 2013.
"Every time I am on a blog people want to bring up my past mistakes. So let me post it here MYSELF for everyone to see. Because you will not trick or scare me with something I my self acknowledged, owned and sincerely apologised for."
"Yes this was me almost 10 years ago. Ignorant and angry So I directed this tweet at a girl who shaded me for my colour. I have grown since then and owned up to my mistakes and this is not a reflection of the Woman I am today! I have apologised and moved on I hope you can too," Steff responded to a repost of her November 4, 2013 tweet: "All you dark-skinned hating on light skinned b*tches dont act like if god gave you a choice you wouldn't change your colour lool"
"I love nicki as an artist ! always said this and always will ! Nobody can ever change that Respectfully. And hate train..I ddnt even know she was getting hate cuz I wud have kept my opinion2 myself. But a problem W her never it was fans doing the most But just know I BEEN a fan."
City Girls' JT Also Good-Good With Nicki Minaj
JT of the City Girls recently went on a live chat with a 13-year-old super-fan who innocently asked why she hadn't done a song yet with Nicki Minaj. The kid wondered if JT and Nicki were beefing, but the platinum-selling artist said it was nothing like that.
"Oh, no baby. I don't got no beef. … I love Nicki Minaj."
Hit-And-Run Driver Arrested In Death Of Robert Maraj
Police in Long Island, NY, recently arrested the man responsible for the death of Nicki Minaj's dad Robert Maraj. The hit-and-run driver, 70-year-old Charles Polevich, reportedly got out of his car to ask Maraj if he was OK as he lay dying, left the scene without helping or calling 911, and later covered his car with a tarp to avoid detection.
"He got out of the car and he looked at the deceased and got into the car and made the conscious decision to leave. Instead of dialing 911 or calling an ambulance, he went home and secreted his vehicle." (Detective Lt. Stephen Fitzpatrick)
Nicki Minaj's Dad Dies From Being Hit
According to reports, the shocking incident went down last month with New York police claiming he was walking on a road around 6 PM ET. A vehicle hit him and fled the scene with witnesses unable to provide a description of the person.
Robert was taken to an area hospital in critical condition, where he succumbed to his injuries and passed over the weekend. The Homicide Squad is investigating the case and asking for the public's help in identifying the responsible party. There was not a decent description of the suspect vehicle provided. Nicki hasn't spoken on her dad's death yet. There are shots of them together embracing over the years, so they obviously had a decent relationship and saw each other from time to time. It's unclear what Nicki's relationship with her dad was currently. (TMZ)