Young rap veteran Soulja Boy is reflecting. Two years after the hip-hop star's arrest for a probation violation, the "Kiss Me Thru The Phone" crooner went to social media to celebrate how far he's come.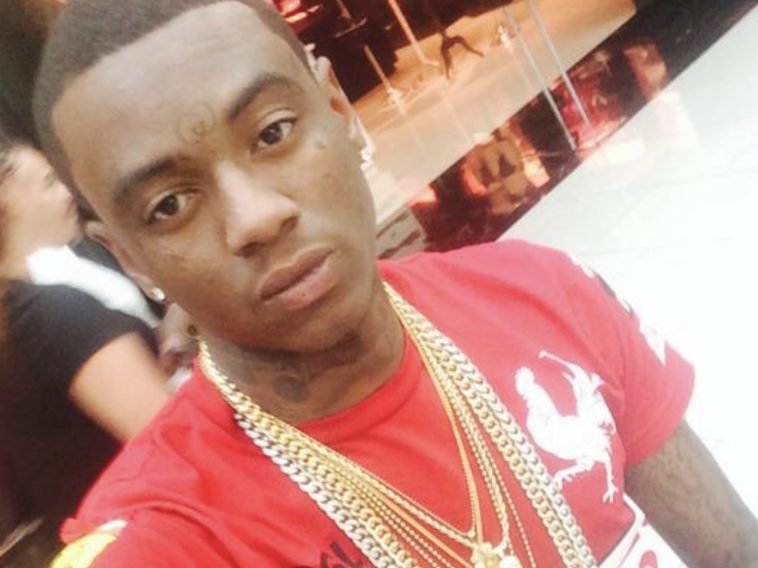 @sohh @sohhdotcom

139 Views
Comments Off on Soulja Boy Reflects On Everything He's Achieved Since 2019 Arrest
Soulja Boy Reflects On Everything He's Achieved Since 2019 Arrest
Soulja Boy took to his Instagram Story with a reflective message. He gave himself props for having a massive comeback and showed praise to God, also noting he's on a whole new level at this point in his life.
"I got arrested April 11, 2019 while having the 'biggest comeback'. I will never forget that day. Today is April 11, 2021 and 'the biggest comeback' continues but on a way better path with focus and no negative energy around me. I'm completely bossed up to a whole new level. God had my back the whole time and I'm thankful. Today I relax and celebrate and look how far I came since I been home."
SB was originally arrested in 2019 for having ammunition in his house, as well as failing to do community service.
Soulja walked into an L.A. courtroom Thursday for his hearing, but was taken into custody at the end. The judge said the rapper had failed to do his court-ordered community service … and even conspired to falsify evidence that he had completed it. But, the big no-no came during a raid at Soulja's Agoura Hills home in February. TMZ broke the story … police went to his house to investigate a claim by one of his ex-girlfriends that Soulja had tied her up and held her captive in his garage. (TMZ)
Tory Lanez + Soulja Boy Tensions End
Canadian rap crooner Tory Lanez and Soulja Boy don't have to worry about grabbing boxing gloves or penning their best battle records. Instead, the hip-hop pair have simmered down tensions after appearing to brew a recent short-lived dispute.
Big Drako went to his Twitter page a few days ago to let the world know he no longer had any issues with TL. SB credited a quick conversation with the Toronto native for making things right.
"Just got off the phone wit @torylanez y'all chill we good on gang. Misunderstanding."
Soulja Boy Explodes On Juelz/Tory
Initially, SB hit up his Twitter page to react to buzz about rapper Juelz Santana and Tory having issues with him. It's worth noting Juelz and Tory simply left emoji reactions to Soulja Boy's now-infamous Bathing APE remark on an Instagram post. Instead of ignoring the drama, Soulja completely embraced it.
"N*ggaz will smack the hairline off Tory Lanez dude a whole goofy. Shooting b*tches and sh*t cap A** n*gga … Juelz Santana teeth fell out his mouth n*gga better pipe down … On God I did a song wit that lol n*gga ain't nobody who tf who he was n*gga better chill f*ck wrong wit dude n*gga must think I'm Travis Scott"
Despite all the craziness, Soulja Boy did receive some support from Memphis rapper NLE Choppa.
"Wanna take the time out my day to say I appreciate @souljaboy giving yo flowers while you here not when you gone. LEGEND 💜 … Dm me on here Ian got yo number"
Crediting Himself For Fashion Influence
Earlier the same week, Soulja took to Twitter to make sure followers know he's the reason people are wearing BAPE. The Japanese streetwear brand has made waves in all facets of culture, but Soulja Boy wants his credit for bringing it to hip-hop.
"I made these nigg*z wanna wear BAPE"