You can't watch TV for two hours without seeing NBA icon Shaquille O'Neal in a commercial. The basketball Hall of Famer and platinum-selling rapper has a ton of endorsements, including IcyHot pain reliever — which was part of a hilarious story shared by the big man.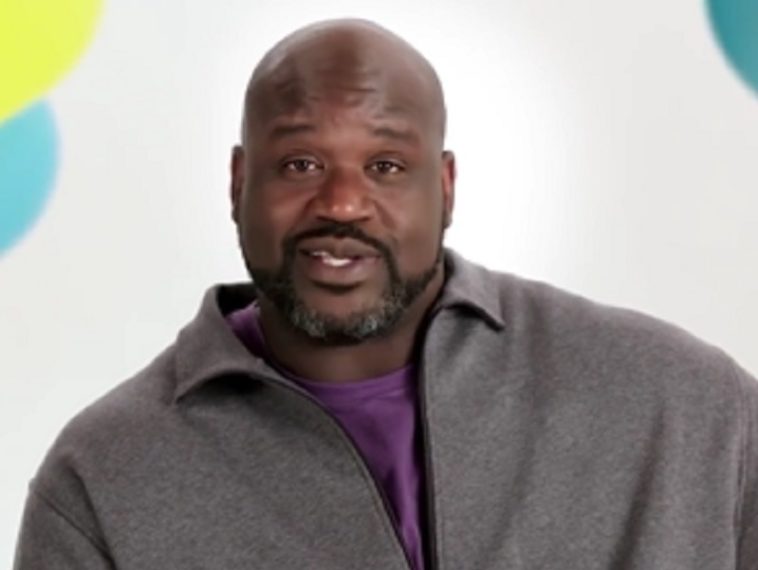 @sohh @sohhdotcom

159 Views
Comments Off on Shaq Shares His Nightmare Experience Using IcyHot
Shaq Got Himself In A Heated Situation W/ IcyHot
On late night talk show host Conan O'Brien's podcast, Shaq recalled a time during his playing days when he used IcyHot to treat a leg injury. When the gel was applied "too high" on his leg, Shaq Diesel found himself on fire down below.
"During the game, my little guys started getting hot — like, really hot. Like, I thought something was wrong. … It got to the point where I was like, 'Hey man, I think I need a doctor. My little guys are on fire.'"
Shaq Busted Thirsting For Megan Thee Stallion
Shaq hopped onto Megan Thee Stallion's Instagram Live recently, letting it be known what he was looking for. Fans immediately noticed his funny remark and social media erupted over the savage comment.
"Watching that booty." -Shaq
Megan Thee Stallion Shows Off Her Twerking Skills
Meg shared her twerking skills while posting up with a friend hilariously eating and dancing in the background. She danced while looking back at the camera with an all-natural, no makeup look.
"It was the knees for him 😂 but I was practicing this move I learned from my New Orleans fren 😛 Song CRY BABY from GOODNEWS"
Meg Goes All Natural
The hip-hop star is going raw for Hotties across the globe. She took to social media with a pair of selfies showing her natural wakeup looks. Meg went on Instagram with a no makeup post. She showed her natural glamour and left a certain finger up, showing she has absolutely no time for any haters out here.
"~bAbY gURl~ 😂😂😂 GOOD MORNINGGGG HOTTIES" -Megan Thee Stallion's Instagram