West Coast rap star Saweetie's long-awaited huge collaboration is days away from dropping. The newly single hip-hop artist is set to appear on rocker Gwen Stefani's upcoming "Slow Clap" remix.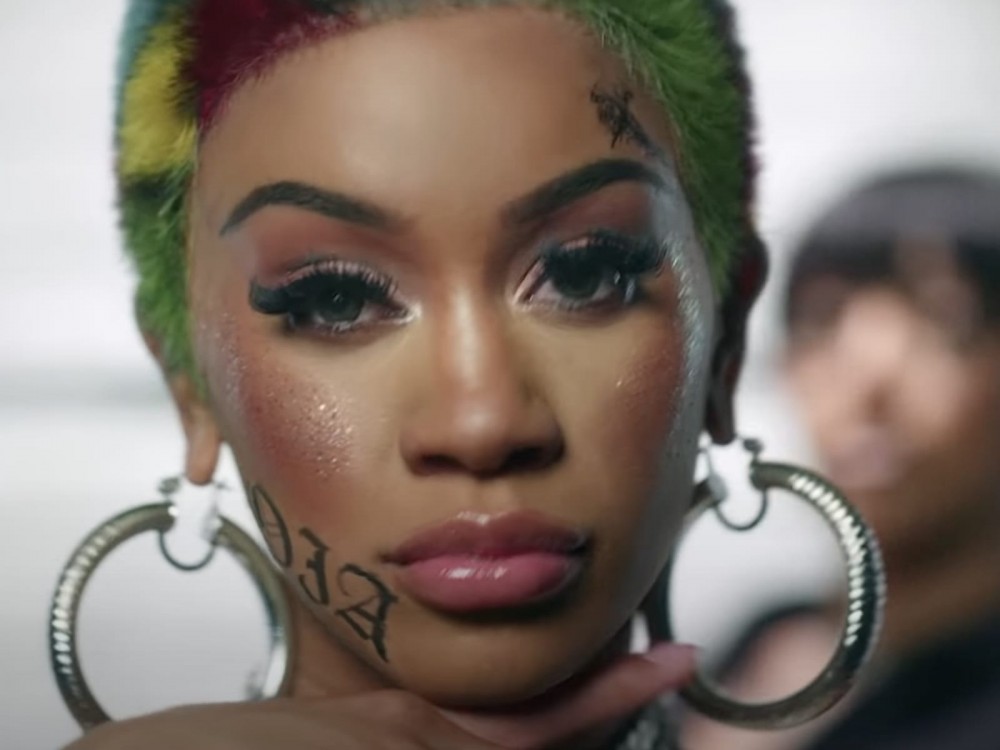 @sohh @sohhdotcom

99 Views
Comments Off on Saweetie + Gwen Stefani Collaboration Coming This Week
Saweetie + Gwen Stefani Collaboration Coming
Gwen broke the massive news on her Instagram page. She shared the song's artwork which features her alongside Saweetie with the promise of it arriving Friday.
"slowclap…with a little extra sauce ❄️ @saweetie. coming 4/9 gx"
In early March 2021, Saweetie revealed plans to appear on someone's song and referenced the mystery musician as no one short of iconic.
"pretty b*tchin omw to the studio to do a feature for someone……. guess who 🥺😩 …… hint: she's iconic"
Saweetie Reveals New Look
A few days ago, Saw went to her Instagram page to unload a slideshow of new pics. The shots featured her rocking blonde hair and a caption hinted at rap star Quavo's former boo having a different number.
"new hair new number"
The pics ignited a flurry of co-signs including a comments section salute from vixen B. Simone.
"IKDRRRRRRR" -B. Simone
Quavo + Saweetie Speak On Leaked Elevator Footage
Last week, both Quavo and Saweetie came forward to speak out following a leaked 2020 elevator clip of themselves getting physical.
"We had an unfortunate situation almost a year ago that we both learned and moved on from. I haven't physically abused Saweetie and have real gratitude for what we did share overall."
In a statement, she said: "This unfortunate incident happened a year ago, while we have reconciled since then and moved past this particular disagreement, there were simply too many other hurdles to overcome in our relationship and we have both since moved on. I kindly ask that everyone respect my privacy during this time." (Inside Nova)
LAPD Gets Involved In The Drama
The Los Angeles Police Department is reportedly focused on the biggest headline of the week. New reports claim the LAPD has ignited an investigation into the publicized Saweetie and Quavo elevator altercation.
Law enforcement sources tell us LAPD detectives have seen the video, obtained by TMZ, showing the now ex-couple fighting over a video game console box, and cops want to meet with both parties, separately, to discuss what went down. Our sources say the situation could be considered an instance of domestic violence, where both parties are in the wrong. Cops want to determine what happened before and after the elevator surveillance footage was captured. (TMZ)