Four of hip-hop's top hoopers will share the court in a 2-on-2 game during the NBA's All-Star Weekend in Atlanta. Southern stalwarts Quavo and Jack Harlow will face 2 Chainz and Lil Baby, and the Migos member predicts his side is getting the W.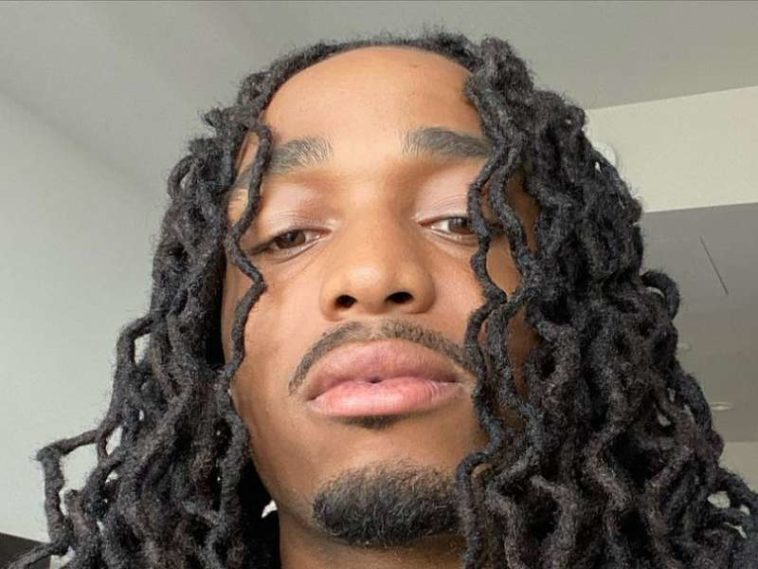 @sohh @sohhdotcom

109 Views
Comments Off on Quavo Thinks He + Jack Harlow Can Take Anyone In 2-on-2
Quavo's Key To Victory Is … Quavo
Quavo (who won MVP of the 2018 NBA All-Star Celebrity Game) thinks he and Jack Harlow (who showed a little bit of his skills in the "Tyler Herro" video) will definitely beat 2 Chainz (who's 6-foot-5 and played college ball) and Lil Baby in Bleacher Report's Open Run game on March 6. Quavo is betting big on himself.
"Those are four good guys on one court — that's gonna be fire. We the best two that's gon' win. You know anyone with me is going to win. Let's get it. I hope they bring their A-game."
Quavo Previews New Migos Album
Quavo Huncho is keeping everybody on their toes. The rap star recently went online with a fire snippet of some new Migos music that's most likely from upcoming album Culture III.
A snippet of new music from Migos, courtesy of Quavo
Lil Yachty Gets Fans Hyped For New Migos Music
Fellow ATL rapper Lil Yachty is getting everybody hyped. In February 2021, he went online to get emotional with it and let fans know how good the hip-hop trio's next album is. Lil Yachty took to his Twitter last week to show love to the star group.
"Quavo is playing me new migos music and I could cry tears I'm so excited for there next album"
Migos Drop Lawsuit Against Former Lawyer
The fellow ATL natives are letting things settle. After the group made a major legal move against their former longtime lawyer last July, they've abandoned the efforts for better things. In early February 2021, Migos dropped their malpractice lawsuit against their former legal muscle. Originally they alleged a conflict of interest and claimed Damien Granderson cheated the group out of a whole lot of money, but the case is no more.
The group filed the complaint in July of last year, claiming that Granderson "abused his position of trust as Migos' fiduciary from the moment he was retained as Migos' lawyer" and "cheated [the group] out of millions of dollars," accusing him of "glaring conflicts of interest" and favoring the group's label, Quality Control, which he also represented. The suit, which did not specify an amount the group is seeking beyond "millions of dollars," accuses Granderson of professional malpractice and unjust enrichment, among other claims. (Variety)