Comedian Michael Blackson may have had a past publicized split from his boo Miss Rada, but they're as strong and close as ever in 2021. But who is the hip-hop funnyman's girlfriend he's frequently seen posing with? SOHH is here to tell you. Here's 5 things you (probably) didn't know about Miss Rada and her comedic man.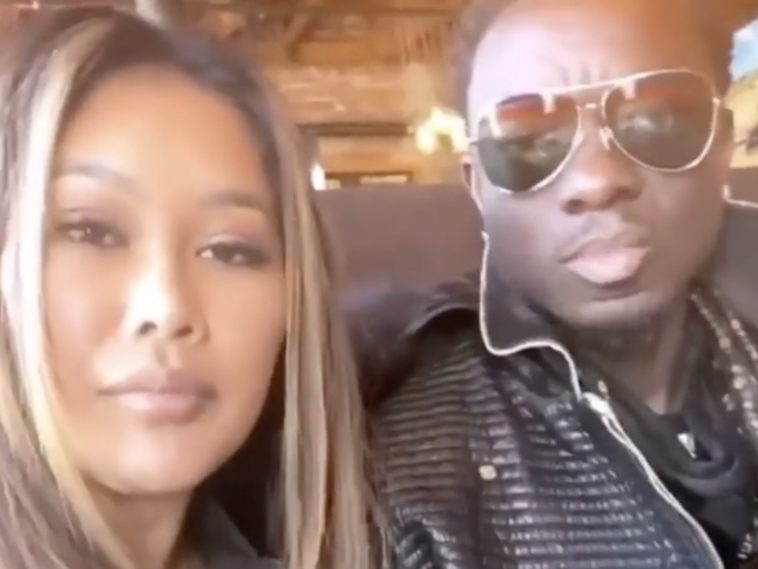 @sohh @sohhdotcom

109 Views
Comments Off on Michael Blackson + Miss Rada: 5 Things You Didn't Know About The Comedic Couple
1. Miss Rada's Real Name
Known publicly as Miss Rada, her exact name hasn't really been revealed. It's been confirmed her first name is, in fact, Rada, while some speculate her last name is the same as her Instagram username. We do know that they've been together for over two years now, per Blackson's Instagram post this Valentine's Day.
2. What's Her @?
You can catch her online at @mzradadarling although her account is currently disabled. Miss Rada currently has 169,000 followers on Instagram, where she shares all sorts of dope content. She posts tons of boo'd up shots, lots of thirst traps, and some crazy insights into her adventurous life.
3. Where Miss Rada Is From
While she's been spending a whole lot of time in her man's motherland of Ghana, her heritage is from a whole other continent. While linking up with 50 Cent's girlfriend Cuban Link, Miss Rada revealed her own Cambodian heritage.
And Her Age?
Drum roll incoming… although she doesn't look a day over 25, some people believe Miss Rada is actually twice that age. She allegedly celebrated her 50th birthday on June 14th of 2020. People dropped Rada's age in the comments and left a whole lot of born day love for her but it's hard to believe she is in her 50s.
What Does Miss Rada Do?
While her most popular occupation falls under her modeling goals, Miss Rada has a primary job while also having expanded her palette into some other fields. She is a real estate agent with some shots on camera, with a third exposition into a CBD business. Rada also does risk management consultations as well. Talk about a busy woman!