Almost buried under the shocking new video of rap stars Quavo and Saweetie fighting in an elevator prior to their recent breakup were the rumors that Quavo and his Migos group members recently beat up hip-hop media personality Justin LaBoy. It was LaBoy's interview with Saweetie that was originally thought to be the match that sparked her split from Quavo.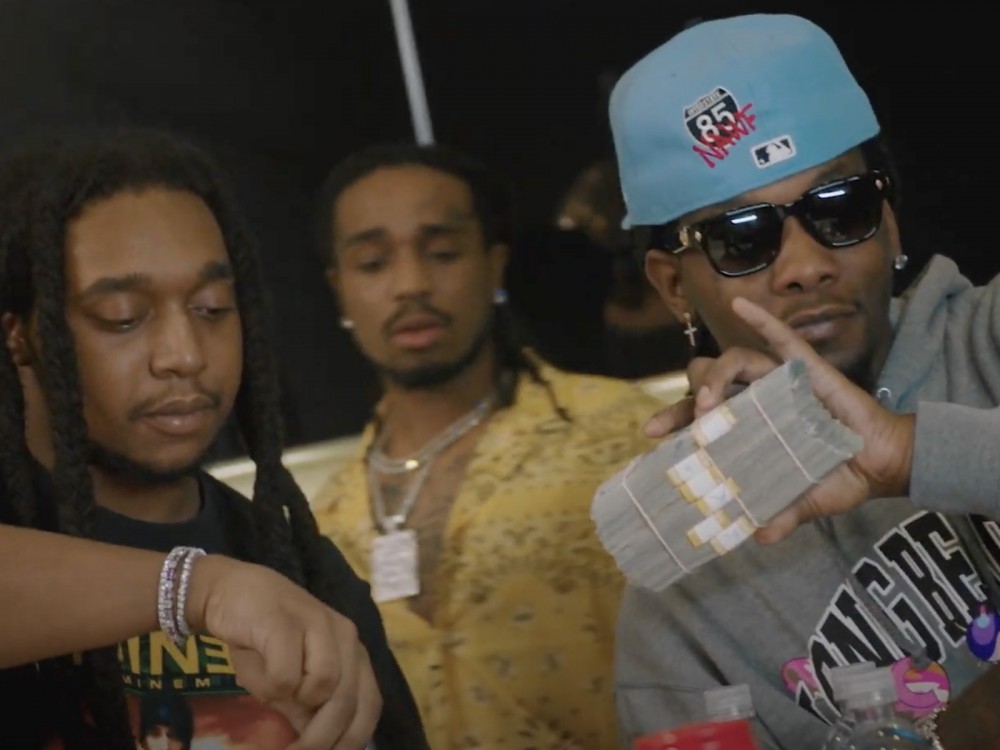 @sohh @sohhdotcom

99 Views
Comments Off on Quavo, Takoff + Offset Allegedly Jumped Justin LaBoy Over Saweetie Q&A
Migos Rumored To Have Fought Justin LaBoy
Days before Saweetie announced her breakup with longtime boyfriend Quavo, she did an interview on Justin LaBoy's "Respectfully Justin" show in which she talked about broken hearts and broken trust. As the latest rumor goes, the Migos ran into LaBoy in Atlanta and put hands on him for that interview. While the story is unconfirmed, of course the Internet ran wild with it.
The Migos just can't stay out of the news/rumor mill today, huh? Quavo and Co. reportedly jumped Justin LaBoy, whose interview with Saweetie was originally viewed as the beginning of the breakup.
Adrien Broner Defends Quavo In Saweetie Fight Footage
Boxer Adrien Broner is speaking up. The veteran fighter has come forward to share his support for Quavo following graphic footage of a past physical altercation with his now-former girlfriend Saweetie.
"@quavohuncho I'm behind you my n*gga keep yo head up we all know you was a great N*gga to that women and it ain't my business but I hate to see another black man get tore down in this world💪🏾#Culture3"
Broner also issued a statement in his post about his personal feelings on the clip.
"I ain't see nothing wrong in that video if you ask me that's black love if me and my significant other don't argue like that den I don't want her cause I rather have somebody who might punch me while I'm sleep before I take a beautiful women who go sneak off and f*ck another N*gga while I'm sleep…. it's the black tough love for me"
NY Politician Stands Up For Saweetie
New York politician Frangell Basora is here to protect Black women. The Democratic Party representative has come forward to publicly show his support for rapper Saweetie following the leaked elevator footage.
"I send my love to @Saweetie. No man should or can put his hands on a woman. Equally difficult is for that to be shared as publicly as it has. To @QuavoStuntin and other men, we have to do better to hold our own accountable. That is unacceptable. No reason justifies manhandling."
Quavo + Saweetie Elevator Fight Footage
According to reports, the entire incident was captured on an elevator's security camera sometime in 2020. The attack happened at an apartment complex in North Hollywood and as the clip starts, Saweetie's taking swings on Quavo.
Quavo dodges the hit, dropping an orange Call of Duty case in the process … which Saweetie tries to pick up. Quavo grabs it, and as they struggle for the case, he grabs her arm and swings her into the back elevator wall, then they both go down. As Saweetie lay on the ground — possibly injured — Quavo stands there without helping her up. Eventually, the elevator opens with a guy standing outside … but he doesn't get on and the door shuts again. Finally, the door opens on another floor and Quavo starts to get off with the case, using it to keep the door open … and Saweetie picks herself up and limps off. (TMZ)