Atlanta rap star Quavo isn't letting his breakup with Saweetie hold him back. The rap heavyweight has now added movie producer to his résumé.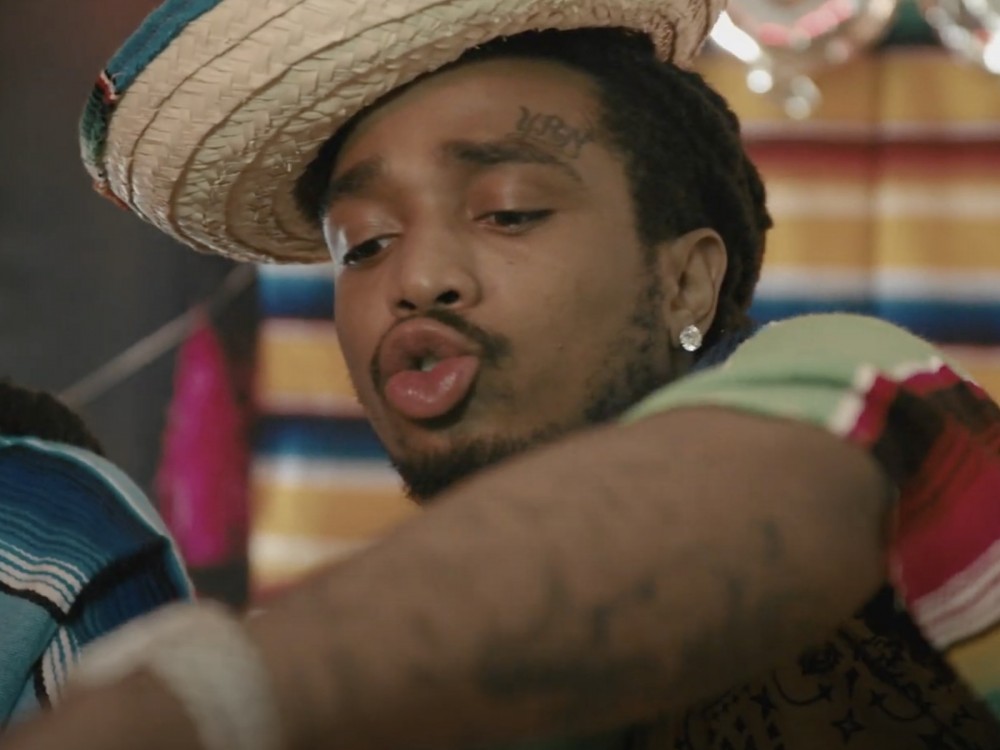 @sohh @sohhdotcom

119 Views
Comments Off on Quavo Adds Movie Producer To His List Of Accomplishments
Quavo Adds Movie Producer To His Résumé
Quavo can now say he's been a producer on a film, as he's the executive producer of a horror flick called The Resort. The movie comes out at the end of April, and he went to his Instagram to share the trailer and get fans hyped up. Quavo originally announced he'd be working on the movie in December 2019.
"The Resort Thriller ‼️

Be Careful What You U Wish For
The Resort Premieres In Select Theaters And On Demand April 30th Watch The Official Trailer Now!!! Exec Produced By Me!
@theresortmovieofficial
@appletv"
Saweetie Bounces Off Quavo
Saweetie isn't too crushed about the split either. She's making people turn pages – literally. The hip-hop star surprises fans by landing the cover of Cosmopolitan magazine.
"Had so much fun shooting this thank you @cosmopolitan! 💚💚💚 #prettyb*tchsummer playlist coming soon 🎶"
Saweetie Announces Single Status
A few days ago, Saw went to her Twitter page to break massive news to fans. Despite dating Quavo for over a year, the California rapper hinted at an affair possibly splitting them apart.
"I'm single. I've endured too much betrayal and hurt behind the scenes for a false narrative to be circulating that degrades my character. Presents don't band aid scars and the love isn't real when the intimacy is given to other women. … I emotionally checked out a long time ago and have walked away with a deep sense of peace and freedom. Excited for this new chapter of elevation 🙏🏽"
Unfollows Lead To Inevitable Split
In mid-March, Saweetie was being interviewed by social media star Justin LaBoy and asked if she would ever reward her man (presumably Quavo) with a threesome for good behavior. The "My Type" hitmaker said she would … but that threesome would involve bringing another man into the bedroom. Hours later, fans noticed that Quavo and Saweetie had unfollowed each other on social media, sparking breakup rumors.
On the second episode of #RespectfullyJustin​​, the icy queen #Saweetie​ gets personal with Justin Laboy & Justin Combs as they talk relationships, sex, & more.​
Speculation immediately circulated online with people wondering if Saweetie and Quavo called it quits on love.
Eagled-eyed fans noticed that 27-year-old Saweetie had unfollowed the 29-year-old Migos artist. He soon returned the move, leading fans to believe the couple have split. "If saweetie and quavo really broke up.. love aint real," wrote one fan of the couple, with another adding, "Not Quavo and Saweetie broken up!? And Why am I crying?" Saweetie also received several tweets from those looking for a shot with the "Tap In" artist now that she's reportedly single. (Page Six)