G.O.O.D Music president Pusha T is getting fans pumped about possible new tunes coming together. The hip-hop veteran has lit up social media with a sneak peek of himself linked up with longtime friend and producer Pharrell Williams.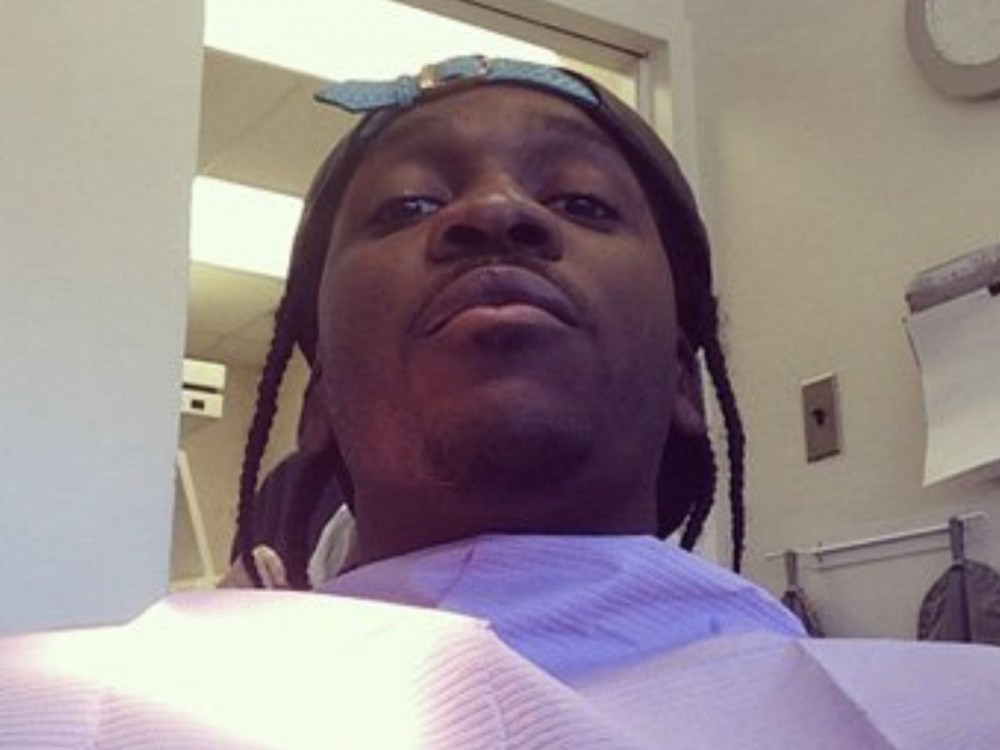 @sohh @sohhdotcom

129 Views
Comments Off on Pusha T Hints At Something Big Brewing With Pharrell
Pusha T Hints At Something Big
King Push went to his Instagram page with the must-see shot. The pic features him and Skateboard P in the same recording studio together presumably working on a new audio anthem.
"If kilograms is the proof, I done sold the Golden Goose…I got em baby I'm Jim Purdue, Cocaine's Dr. Seuss – Self The Difference Is…🤷🏿‍♂️"
Pusha T's Legendary Exclusive Production Team
In a December 2020 Instagram Live session, Pusha said that at the moment, the only producers working on his next album were Kanye West and The Neptunes (Pharrell Williams and Chad Hugo).
"As of right now it's only Ye and Pharrell — and The Neptunes, I'm sorry. That's it. … Ain't nothing to talk about."
Pusha T + The Neptunes Have A Long History
The Neptunes helped introduce the world to The Clipse almost 20 years ago. Back in 2002, Pharrell and Chad did all of the production for Pusha and Malice's classic debut album Lord Willin', and for their 2006 second effort Hell Hath No Fury. King Push is closely connected to Kanye, who hired him as president of G.O.O.D. Music a few years ago.
Lil Wayne Gets Ripped For Donald Trump Support
The G.O.O.D Music president isn't rocking with Lil Wayne after his publicized endorsement for U.S. President Donald Trump. Pusha T went on Twitter to check Weezy while bringing up a skeleton from his closet.
"Wayne complaining about Biden tax plan but had no issue when Birdman did it to him for 30 years."