Chicago rap star Polo G is nothing if not confident. The man who titled his first two albums Die A Legend and The Goat now has even more reason to believe in himself, as he sits No. 1 on the Billboard singles chart with "RAPSTAR" from his upcoming third album — which is of course titled Hall of Fame.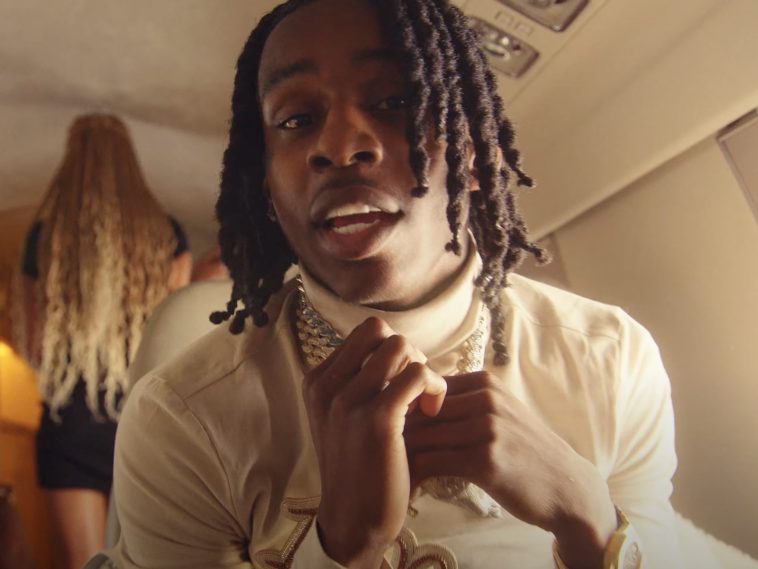 @sohh @sohhdotcom

109 Views
Comments Off on Polo G's 'RAPSTAR' Goes No. 1
Polo G Reaches Career Milestone With 'RAPSTAR'
"RAPSTAR" puts Polo G on top of the mountain for the first time in his career. It is his highest-charting song since 2019's "Pop Out" (feat. Lil Tjay). Polo's last album, The Goat, peaked at No. 2 on the Billboard albums chart in 2020.
Polo G Shows Off Daddy Duties In 'RAPSTAR' Video
The Arrad-directed music video clocks in at just under three minutes and features G capturing his love for the Chi-Town. From going into the Chicago Hall of Fame to rocking a Bulls outfit, Polo attempts to show the world his daily high-profile grind.
Today, Polo G has released his new song "RAPSTAR." The long awaited track was produced by Synco with longtime collaborator Einer Bankz on the ukulele. Polo reflects on life and fame in the Arrad directed accompanying visual, featuring cameos with his friends DDG, Trench Baby, and Scorey, and a special moment with his son Tremani.
Polo G Says He's A 'Rebirthed' Tupac
In March 2021, Polo G shared an iconic-looking photo of himself honoring the late Makaveli, wearing a white bandana around his head as Tupac did. PG dropped some bars, per his caption, calling himself the reborn version of 2Pac.
"They say im Pac rebirthed🤴🏾Never put out a weak verse💯Homicides When we lurk imma step til my feet hurt👣🤞🏾 #HALLOFFAME🏆"
Polo G Starts The Week Off Right W/ New Fire
Polo G is blessing up fans left and right. The Chicago hip-hop rookie lit up social media last month to reveal three new freestyles. Polo G went to his Instagram page to let it be known he was releasing some audio heat.
The freestyle pack was titled "For My Fans and featured a "BeatBox" remix, a track called "Whoopty" and one called "No More Parties." G posted snippets of all the new songs on his Instagram.