Cardi B was indicted by the grand jury on all charges including two felonies connected with a brawl at a strip club in New York. Cardi had been arrested in October for the supposed attack on 2 bartenders who work at the strip club named Baddie G and Jade. They claimed to have been hurt during the brawl when Cardi's entourage started to throw chairs and bottles.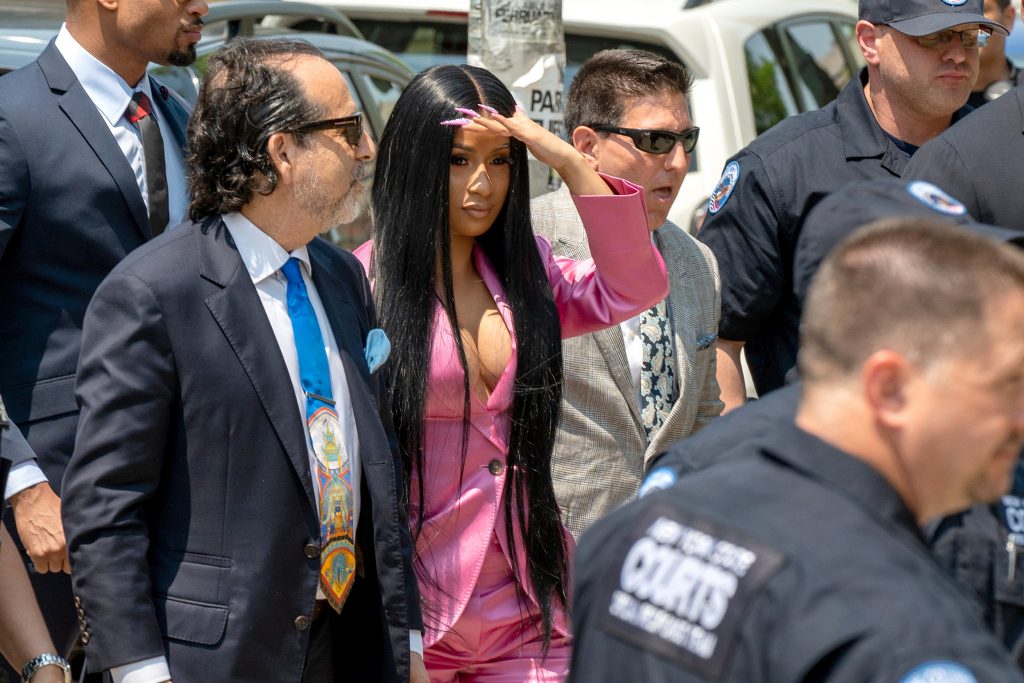 This allegedly started when there were rumors going around saying that Jade the bartender had slept with Offset. The grand jury indicted Cardi B on 14 charges, including 2 counts of felony attempted assault with intent to cause serious physical injury and a bunch of misdemeanor reckless endangerment, assault, criminal solicitation, conspiracy, and harassment.
At first, they had charged her with 2 misdemeanors but that all changed due to the indictment. Sources say the reason why they decided to take this case to the grand jury because of the information and evidence they found during the investigation.