Chicago rapper Polo G needs to get his security together. He went online to share how his debit card was swiped just like that.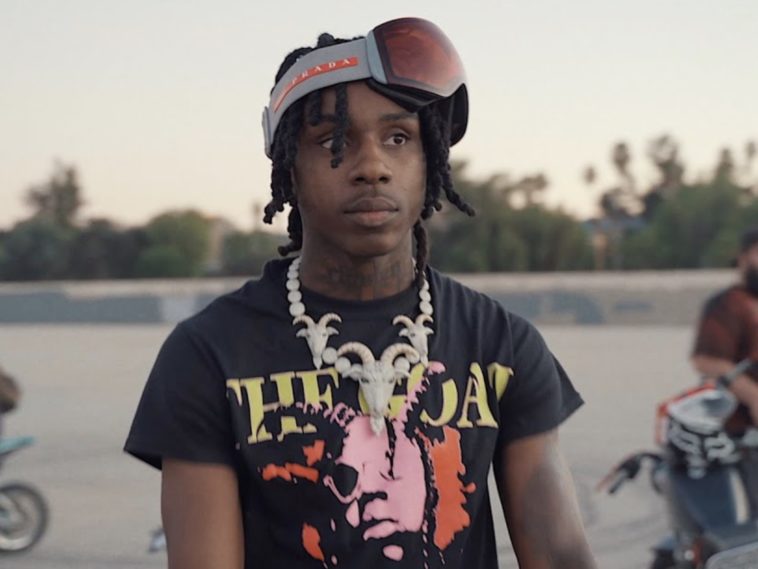 179 Views
Comments Off on Polo G Loses His Debit Card To OnlyFans
Polo G Loses His Debit Card For OnlyFans
Polo posted a screenshot of how somebody had gotten his debit card information and used it to purchase an OnlyFans subscription. He didn't offer any explanation for what happened but clearly wasn't happy about the situation per his caption.
"Who tf got my debit card"
Polo G Explains Everything Wrong W/ Selling Your Soul
The Chi-town native might be on the search for whoever got his card because he is never down to go for the easy way out in life. In other news, the hip-hop star has come forward to share his personal issues with people selling their souls and explain why you'll never catch him making the same mistakes.
PG went to his Twitter page to keep things thorough this week. Along with vowing to stay loyal forever, Capalot detailed his reasons for why selling a soul isn't worth it in the long run.
"I could neva sell my soul I'm none like those guyz💂🏾‍♂️😇 … Sellin yo soul ain't necessarily a contract w the devil sellin yo soul is goin against what's morally right fa your own benefit So when you snitch you sell yo soul, chase clout, pillow talk to hoes, cross somebody u love for money…just movin Weird in general"
Polo G Demolishes Everything In Sight
Despite facing stiff competition in the form of Migos and Kodak Black projects, G's recent Hall of Fame debut studio album made it a no-contest with well over 140,000 sold copies in its opening week. The project has enjoyed international success with major support from multiple countries.
Polo G's critically acclaimed new album Hall of Fame has debuted at #1 on the Billboard Top 200 Album chart with over 143,000 consumption units, achieving his first #1 album. The impressive U.S. debut comes hot on the heels of Polo's massive international success where the album has entered charts around the world including #2 in New Zealand, #3 in the UK, Australia, Ireland, Netherlands & Norway, #6 in Belgium, #8 in Sweden and #28 in Germany. Both of his previously released albums Die A Legend and THE GOAT debuted top 10 on the Billboard Top 200 Album chart and have remained on the chart since their release, with Die A Legend recently celebrating a full 2 years on the chart.
Polo is no rookie to success. His "RAPSTAR" single recently toppled its competition on the Billboard Hot 100 chart.
The #1 U.S. album debut follows the success of his history-making single "RAPSTAR" which spent 2 weeks on top of the Billboard Hot 100, making him the only male debut to spend 2 consecutive weeks at #1 on the Hot 100 this year. "RAPSTAR" is only the 22nd song in history to debut at #1 on the Hot 100 and log a second consecutive week on top. The track is already certified PLATINUM by the RIAA with over one million units in consumption and has amassed over 400M audio/video streams globally to date.
Polo G + Migos Massive Projections
Based on initial early predictions, Polo G was expected to have zip-zero problems debuting atop the chart. His Hall of Fame album was set to sell possibly sell around 150,000 copies in week 1. Migos were expected to follow closely behind with easily more than 120,000 sold units.
Polo G will land his first #1 next week as Hall of Fame (Columbia) pulls ahead after its first full day of sales and streams. Migos will score the second-biggest debut of the week with Culture III (Quality Control/Motown). Polo G (Columbia): 165-175k total activity; 4-7k albums Migos (Quality Control/Motown): 125-135k; 5-8k Maroon 5 (222/Interscope): 29-33k; 11-14k Twice (JYP/Imperial): 30-35k; 27-32k Bo Burnham (Imperial): 24-27k; 2-3k (HITS Daily Double)