Southern rapper NBA YoungBoy is staying busy behind bars. New footage has revealed what the jailed hip-hop star has been up to as he awaits trial.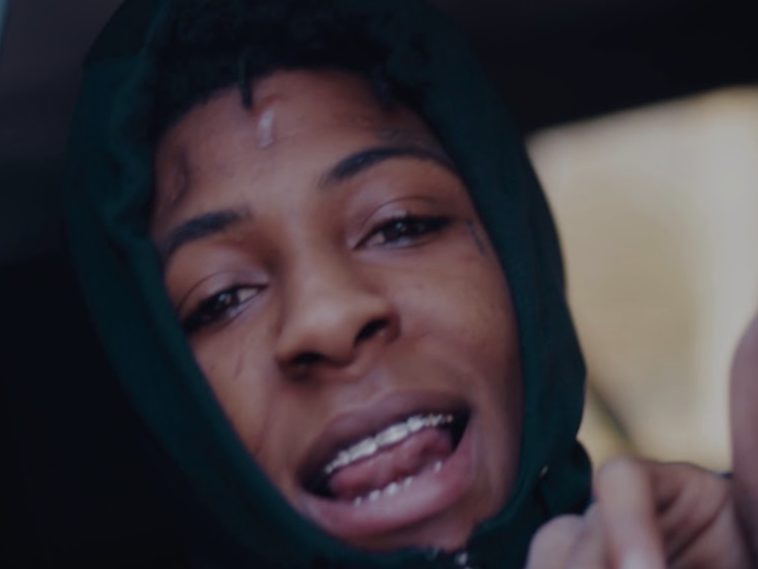 149 Views
Comments Off on NBA YoungBoy Reveals What He's Been Up To Behind Bars
NBA YoungBoy Reveals What He's Doing Behind Bars
The Never Broke Again star has been recording music in prison. A video of him turning up on a jail phone shows just how dedicated YB is to the grind.
NBA YoungBoy Rival Was Killed In 2017
In addition to making new audio fire, the Louisiana native has been dealing with his own legal problems — he's currently in jail facing federal weapons charges — but he's also indirectly linked to a murder case involving a rival artist.
Deandre Fields was charged with second-degree murder in the 2017 shooting death of local Baton Rouge rapper Gee Money back in May 2021. Fields is affiliated with NBA YoungBoy's Never Broke Again crew, while Gee Money was part of the rival Top Boy Gorilla group. The two factions have been beefing for years. Fields pleaded not guilty on Thursday, and his next court date is set for this month.
Fields' arrest warrant provided insight into what started the beef between Burton (Gee Money) and Gaulden (NBA YoungBoy), saying Burton released a song that contained "derogatory lyrics" about Gaulden's sister. Gaulden responded with a social media post and the bad blood escalated from there, the warrant says. (The Advocate)
YoungBoy Calls A Fan From Jail
The "Bandit" hitmaker has been grateful for the support he's received while locked up. YoungBoy reached out from behind bars to a fan who had recently written him, and her emotional reaction has the clip going viral.
"I was calling to thank you for writing me. I got your letter; it made me smile."
Wendy Williams Hears From NBA YoungBoy
The platinum-selling rapper has time these days. NBA YoungBoy recently gave his two cents on the ongoing online battle between gossip talk show queen Wendy Williams and his mother Sherhonda Gaulden.
"I can leave my kids millions of dollars to divide but can't give them the time they truly deserve. Nobody understand me they never did shit, sometimes I don't understand myself, but that's fine because I'm okay, I ain't looking for you to feel sorry for me – I just ask for one thing; for you to let me suffer in peace. Tell Ms. Wendy Williams I say she got a good soul and she's a beautiful women I can see that threw all the bad comments thrown at her tell her count her blessings (Stay in good spirit) sincerely Kentrell."