The late Notorious B.I.G. actually played a vital role in Lil Wayne reconsidering taking his own life in the 90's. The hip-hop star has stepped up to dish on contemplating suicide and Biggie Smalls being connected to his life-changing decision.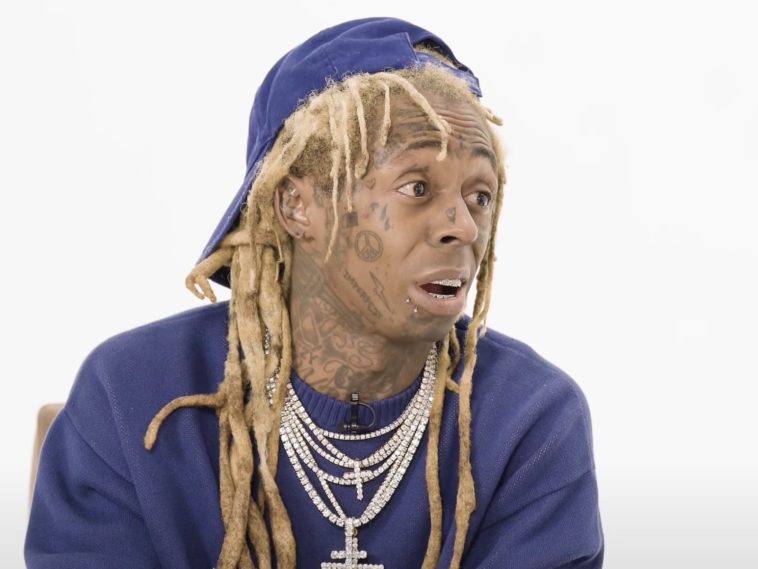 159 Views
Comments Off on Notorious B.I.G. Actually Played A Part In Lil Wayne's Childhood Suicide Attempt
Notorious B.I.G. Actually Helped Lil Wayne Stay Alive
In a new "Uncomfortable Conversations" series with entertainment personality Emmanuel Acho, Weezy F. Baby doesn't hold back on discussing mental health and his past attempted suicide moment. Wayne admits at the age of 12, he had his mom's gun to his chest to take his life moments before B.I.G.'s "One More Chance" music video came on the TV.
"And Biggie was already gone or something. So I was looking, I was like, 'You know what?' Start thinking I had to get myself mad and noticed that I didn't have to. that's what scared me. How I knew I had a mental health problem was when I pulled the trigger."
Despite still pulling the trigger, Wayne said he went through shock but didn't feel any pain. A call he made to the police ahead of his attempt had law enforcement to come the rescue and ultimately get him rushed to a hospital.
Lil Wayne Reflects On Donald Trump Meeting
Recently, the hip-hop star spoke about the controversial meeting he had with former United States President Donald Trump.
Weezy says progress was always possible and dished out no regret about linking up with Trump prior to the 2020 presidential election. He kept it short and to the point but surely gave an answer with hope.
"Progress is always possible"
Lil Tunechi also spoke about the recent controversy behind Charlotte native DaBaby and his Rolling Loud comments. He spoke on the power of social media when talking about the public response Baby got.
"You know how it does. The spotlight on artists and celebrities is absolutely crazy. You don't even have to be a celebrity. Even normal people can feel like they're wrong because their 200 followers said something. But that's the power of social media today."
Lil Wayne Reacts To TC3 Success
The Young Money boss has a billion reasons to celebrate. The music heavyweight lit up social media in late June 2021 to offer up gratitude for arguably his best project – ever – hitting the billion streams milestone on Spotify.
Lil Tunechi shared a special post on Instagram to commemorate Tha Carter III's big accomplishment. He thanked fans and all of his listeners in the caption.
"A Billi A Billi A Billi…… shoutout @spotify and @rapcaviar. And most importantly shoutout every last one of y'all that listened, streamed, and still bump it till this day!! 🤙🏾 #IAintShitWithoutYou"
Lil Wayne Has Found The Little Kid Inside Him
The Grammy-winning artist is really a kid at heart. The hip-hop superstar recently lit up social media with a priceless shot of a mini-me looking spot-on like himself much like his Tha Carter III cover art.
Weezy F. Baby went to his Instagram page with a must-see shot. Fresh from dropping endless guest featured songs, Wayne slows down and hints at being in a mode nothing shy of energized as suggested from the snapshot.
"Mode"