Memphis native NLE Choppa is clearing up the air. The Southern rap star took to social media to let it be known he had a statement coming about his recent publicized arrest.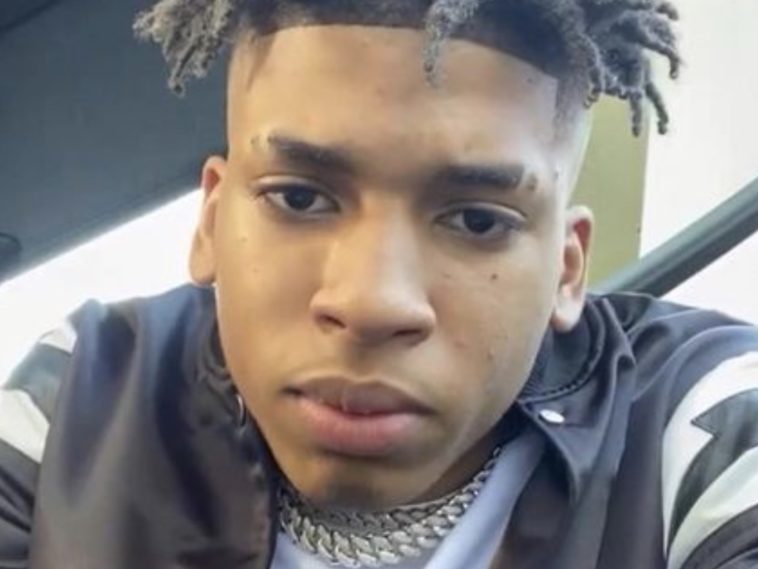 179 Views
Comments Off on NLE Choppa Breaks Silence On His Arrest
NLE Choppa Gives Update On Recent Arrest
The "Cottonwood" rapper went to Twitter with a message for followers. Choppa said he'll release a statement about the legal trouble he found himself in over last weekend.
"Later I'm releasing a statement about my arrest too for my supporters, A must I clear the air"
NLE Choppa Arrested On Slew Of Charges
The rap star might have plenty of time to meditate now. He was arrested over the weekend in Broward County, Florida for charges on burglary, carrying a concealed firearm, possession of marijuana and possession of Xanax.
No other updates had been given regarding the "Cottonwood" rapper's status, however it was known he was held on a $4,500 bond but has since been released from police custody.
According to a police report posted online, Potts was arrested in the town of Davie, Florida, on Sunday, March 28. The details and circumstances surrounding the arrest are limited, but the Davie Police Department has charged Potts with Burglary of an Unoccupied Structure (Unarmed), Carrying a Concealed Firearm, Possession of Cannabis (20 Grams Less/Synth Cann 3 GMs Less) and Possession of Alprazolam (Xanax). (Commercial Appeal)
Turning The Page
This comes as a surprise for many as NLE Choppa swore off violent lyrics last fall. NC had been making a turn to spirituality and even gone public with an improved lifestyle that featured all-natural eating habits as well. Choppa also has spoken on the values of meditation and sun salutation.
"What did y'all eat today?💜"
NLE Choppa Calls Out Twitter
The Southern rapper isn't here for having his words – or tweets – shut down especially from one of the biggest social media platforms on the planet. The hip-hop heavyweight has called out Twitter for censoring him.
Choppa hit up Twitter – coincidentally – to call out the platform for stopping him from promoting his website. NLE also suggested he was unfairly being targeted.
"Twitter censor me everytime I drop something on my website when people literally got porn all on this app. Anytime I try to help my people they find some way to slow my progression … I simply be liking comments to take time out my day to show the same love back to my fans but sometimes I end up liking a homophobic comment, inappropriate comments, and ETC imma start reading more carefully cause y'all took advantage of me just tapping the heart button I see"
Choppa most likely had his biggest problem with Twitter blocking his page from showing off his sea moss and website.