Miami rapper Rick Ross has a legal entanglement on his hands. Two promoters in St. Louis are suing the Grammy-nominated artist over a concert booking they claim The Boss blew off last year.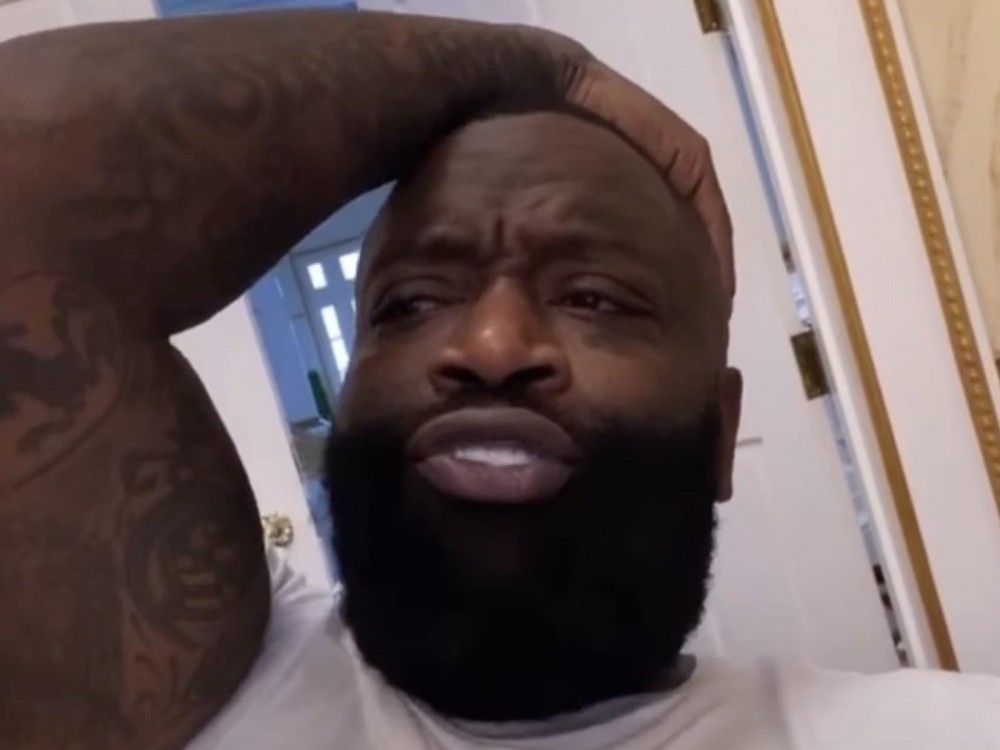 169 Views
Comments Off on Rick Ross Faces Lawsuit Over Canceled Concert
Lawsuit Claims Rick Ross No-Showed St. Louis Concert
Before the COVID pandemic, Rick Ross was booked to perform at The Pageant in St. Louis on Jan. 11, 2020. Promoters Antoine Meeks of Black Luxury Entertainment, and Orlando Watson of Rockhouse Entertainment, are suing Ross for not showing up after they paid him half of his $60,000 appearance fee and covered other expenses.
Ross failed to appear, the suit says, adding that the plaintiffs also spent $6,000 for the venue, $3,300 on Ross' travel and accommodations, $4,100 on marketing and promotions and $25,000 for "production costs." It says the plaintiffs have been damaged more than $74,000. (KSDK 5 – St. Louis)
Ross Makes Boss Moves W/ Gucci Mane
Hip-hop veterans Rick Ross and Gucci Mane are teaming up in a big way. Yung Renzel has put the spotlight on Guwop after posting a promotional image of the Atlanta rapper with a new wine line called Belaire Bleu.
"🥶 INTRODUCING BELAIRE BLEU. 🥶 Asking all ambassadors, family & friends to share post on ALL platforms. 👀🌏🥶"
Rick Ross Links W/ Jay Leno
In other news related to Rick, Renzel went to his Instagram page earlier this week with a must-see shot. Ross acknowledged hooking up with Leno over their love for fancy vintage vehicles.
"I thank Jay Leno @jaylenosgarage for bringing me and my team @geterk_183rd @iamlexpierrelouis to Burbank,California to film an episode starring my prized possession '57 Renzel' built by @57freddy out of Miami.I got to ride thru Cali hills top down,windows up talking classic rides with the Legend today.Cool shit huh..episode coming stay tuned!!! Dade county just took it to another Level 💯"
Rick Ross Has Big Movie Plans
In April 2021, Renzel went to Instagram yet again to let the world in on what he's brewing. Ross hinted at a movie, music and other things gearing up to come together with help from filmmaker Quincy Jones III.
"Riding thru 305 the MIYAYO with Quincy Jones lll @therealqd3 talking Miami streets,rap sh*t,past and present and a huge film idea I have.This brother is a genius and after us going to purchase an entire film set up today I owe my homie one. I suggest all hustlers to remain hands on. BOSS MOVES ONLY!! @villonfrance toast."
Ross' former Slip-N-Slide labelmate Trina hyped up the potential collaboration in the comments section.
"Biggest 👏🏽👏🏽👏🏽👏🏽"