New York rapper Nicki Minaj wants Coi Leray to keep her chin up. The hip-hop star has shared some motivational worlds to the rap rookie following footage going viral of fans giving her the silent treatment at a concert.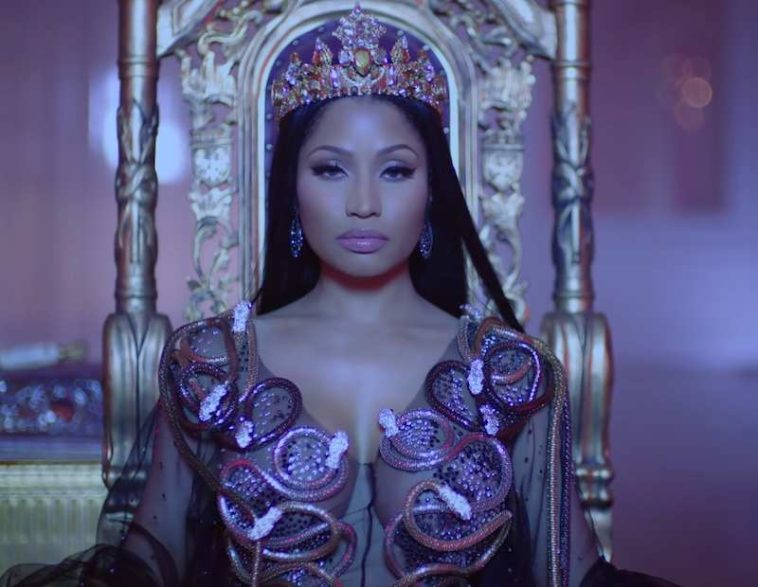 99 Views
Comments Off on Nicki Minaj Gives Coi Leray Advice After Quiet Concert Fans
Nicki Minaj Gives Coi Leray Advice
Onika made a rare appearance on Twitter to specifically encourage Leray to keep pushing forward. She acknowledged the incident but reminded her people will come back around to supporting her.
"Don't do that. Chin up. Always remember this, when black ppl not fkn w|you #TheyWillBoo. Those ppl were on their feet. That means they may not have known the song, but they were interested in getting to know more— so they were observing u. Charge it to the game & move on 🎀"
Initially, Leray hopped online to claim the hate she's receiving is actually hurting her.
"The love use to outweigh the hate but now the hate outweigh the love and it's slowing destroying me"
Prior to Nicki's words of wisdom, footage went viral of Coi's quiet crowd along with her promise to come through with a major bounce back.
Coi Leray Doesn't Consider Herself A 'Female Rapper'
Earlier this month, Leray revealed — despite being considered one of the hottest rookies in the rap game — she doesn't even label herself a rapper. Coi went to Twitter to let the world know what she'd prefer to be called.
"I'm not a female rapper. I'm a artist. Leave that rap competition sh*t for the rappers. I just want to make good music and have a good time."
Coi Leray's Talent Shines Above Her Social Media Fame
Before her two breakout singles dropped ("No More Parties" and "Big Purr"), Coi Leray gained fame on social media through platforms like TikTok and Instagram. Then she made headlines during a public family feud with her father, rap veteran Benzino. But Coi's recent success is an example of her actual talent shining through everything else.
"A lot of people have been reaching out to me and saying they want to collab. That's the big difference now — I'm getting known for my music and not for just content or any little Instagram video."
Coi Leray Responds To Body-Shaming Comments
Coi loves herself no matter what. In April 2021, she went online to defend those who were body-shaming her, making it clear she didn't care at all if anybody had anything negative to say about her loving her body.
"Couple of y'all b*tches hate how comfortable i am in my skin. So weird"
"Couple of y'all be like "I love myself" b*tch no you don't"
"If you insecure just say that"