New York rapper Nicki Minaj doesn't have to drop new music to get people talking. The self-proclaimed Queen of Rap is giving fans a glimpse into her marriage goals while also putting her modeling goals.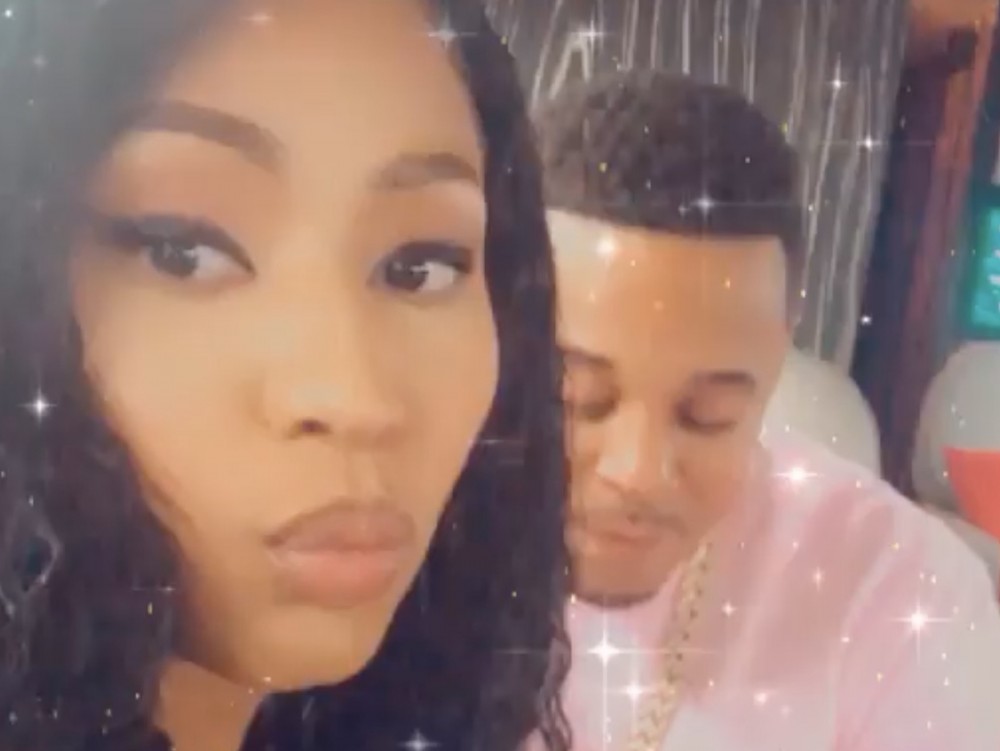 189 Views
Comments Off on Nicki Minaj Flexes Her Curves + Marriage Goals W/ Kenny P.
Nicki Minaj Flexes Curves + Marriage Goals
The Queens native went to her Instagram page with a slideshow of fire pics. One of the most standout shots includes Nicki kicked back alongside her husband and son's father Kenneth Petty.
Nicki Minaj's Adorable Son Pics Revealed
In January 2021, Onika hit up Instagram with some must-see shots she wanted to share. The last swipe on her slideshows featured super gushy footage of Minaj's baby boy.
"PapaBear thank you so very much for choosing me to be your mama 🎀🦄🙏 Wishing you guys a happy & prosperous New Year. Thank you for your love & support throughout this journey. It's meant so much to me. Becoming a mom is by far the most fulfilling job I've ever taken on. Sending love to all the superhero mothers out there. Big hugs to all the women who have been pregnant during this challenging time."
Nicki Minaj Pulls Up + Makes New Music Reveal
Earlier this month, Onika hit up her Instagram page to give followers a reason to cancel any major and minor plans they may have had. Nicki announced she was going live an hour before her "FRACTIONS" single was expected to premiere. The video features Minaj driving with her husband Kenneth Petty riding shotgun as she plays a sneak listen to new music.
"Going live tmrw night @ 11PM EST— it's the PINK Richard Milleeeee 4 meeeeeeee ⌚️ only 8 in the world. Anyway, be on time tmrw night 😘😝"
Nicki Minaj Grew Up Wanting To Get Away From Her Father
In past interviews years before her dad's recent death, Nicki Minaj revealed she prayed to be rich as a kid so she could get her mother away from her abusive father. Nicki has also told the story about her father setting the family's house on fire.
"All of my young and teenage early years we lived in fear that my mother would be killed by my father. It was ridiculous. It was very tough emotionally for me to have a parent who was an alcoholic and a drug addict. … My father was violent — physically and verbally." (Huffington Post)