A lot of heavy hitters in the rap game dropped new projects today. The big boss Rick Ross released an album along with one of Canada's finest Tory Lanez. Plus, a new joint project from NBA YoungBoy and Birdman and more!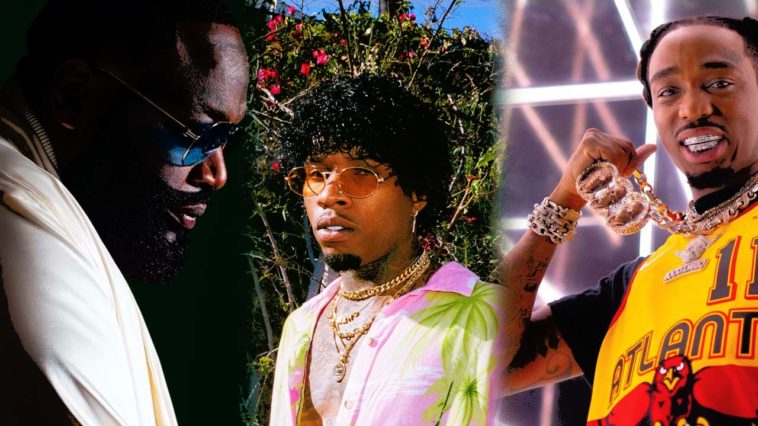 293 Views
Comments Off on New Music Friday: New Heat from Rick Ross, Tory Lanez, NBA Youngboy, Birdman, and More!
Rick Ross Is "Richer Than Ever"
Rick Ross released his newest album, "Richer Than I Ever Been." The album has features from Future, 21 Savage, Wale and more.  Recently Ross swapped out his cover art which originally showed him in a lavish all white ensemble including bone white gloves hiding his face with hands adorned with a massive ruby bejeweled ring worth over a half-million dollars (in case you still don't believe he's that rich.) The new cover reveals a more classic boss look in front of a green background (in case you forget that he's also from these streetz).
Tory Lanez Drops His 80's Themed Album
Canadian rapper Tory Lanez is finally back with a brand new project for his "umbrellas." Tory just dropped his highly anticipated album "Alone At Prom". The album is 80's inspired and has zero features. Recently Tory stopped a crowd from brawling when he began to serenade them with a live freestyle. Superhero Tory!
NBA YoungBoy And Birdman Join Forces
NBA Youngboy and Birdman have united for a 13-song mixtape "From The Bayou" that was released today. NBA Youngboy has been having fun recently and finding confidence in his new found love for makeup. We're starting to have Lil Wayne/Birdman kissing memories here… just sayin'!
New Drops From Quavo, A Boogie, NLE Choppa, Cordae, & RZA
A Boogie Wit Da Hoodie released his EP "B4 AVA."
NLE Choppa dropped the single "Jumpin."
Quavo and Bobby Fishscale teamed up for their single "Huncho Fishcale."
The RZA and Flatbush Zombies team up for a new single "Plug Addicts."