New York rapper Bobby Shmurda needs to clear the air. The hip-hop star is getting singled out by the mystery women who appeared in steamy footage kissing him on the cheek.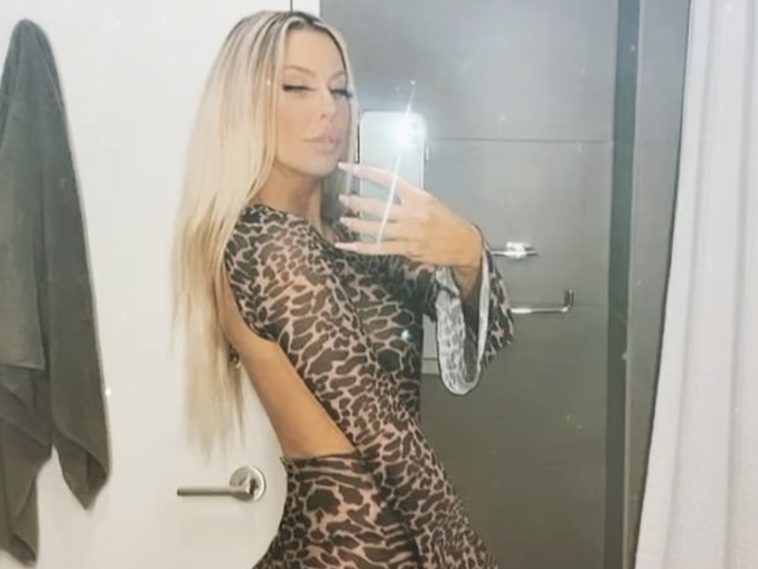 @sohh @sohhdotcom

109 Views
Comments Off on Mystery White Woman Tells Bobby Shmurda To Stop Cappin'
Mystery White Woman Tells Bobby Stop Cappin'
The vixen – who goes by the name Lilly with a dancing profession – hit up a social media post to provide some clarity. She specifically responded to Shmurda downplaying their relationship.
"Doesn't know me ?! I picked him up from prison. Lefty needa get out your ear"
In February 2021, Lilly shared a snapshot of herself hanging out alongside Bobby.
Bobby Shmurda Denies Rumors He Has Girlfriend
This week, Shmurda went live on Instagram to say he was not boo'd up, but also didn't want social media bashing Lilly. Bobby said he had no idea she was filming him, but asked followers to spare mercy on the social media vixen despite claiming to not know her.
"It was not me!! That is the homeboy's joint, bro. That sh*t ain't cool, bruh. I'm trying to stay as a nice guy. I'm on parole. But, y'all want me to wild the f*ck out. … Y'all got to be careful with what y'all saying to people. … Shaming the girl and all that. Even though she did some corny sh*t, sometimes that's what people do. You let that sh*t slide. You let it ride and keep going."
Followers Roast Bobby Shmurda Over Denial
Followers immediately shut down his denial, saying it was caught on camera. While there's no confirmation if the two are dating, they definitely are something after sharing a few kisses that have circulated online.
He doesn't know her? They were matching and she kissed him 😂 y'all men are something else!
How you not know who's kissing on you 😂
Sir i see why u went to jail… the lies u be telling don't add up
Busted Flexing W/ New Boo
The recently-freed star has the gossip blogs buzzing right now. The hip-hop star is sizzling across the Internet courtesy of the footage showing him apparently boo'd up. New footage was circulating online showing Bobby Shmurda possibly off the dating market. Details are obviously still coming together.
PressPlay: Okay #BobbyShmurda! We see you! 👀🔥