Memphis rapper Moneybagg Yo is shining on his competition. The hip-hop star has alerted fans at just how much success he's embraced with both gold and platinum-certified projects.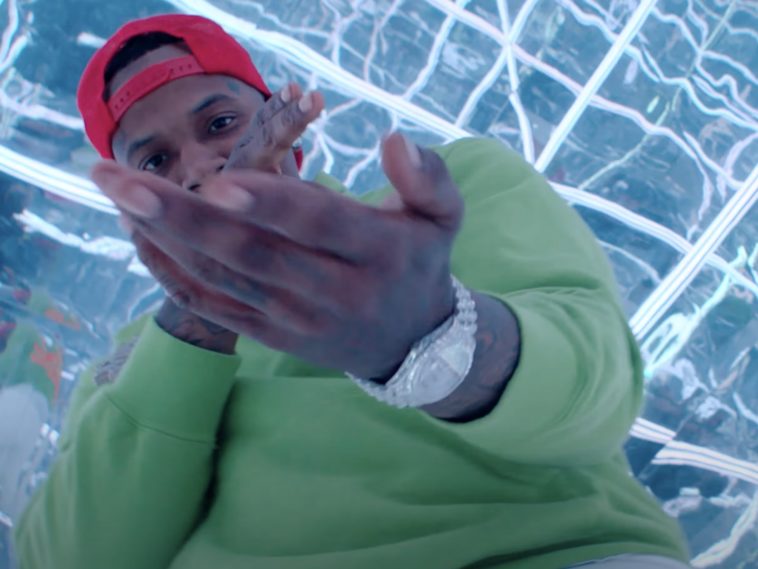 149 Views
Comments Off on Moneybagg Yo Proves His Numbers + Plaques Don't Lie
Moneybagg Yo Proves His Numbers Don't Lie
The Southern rap heavyweight hit up his Instagram page to unload a list of certified hit singles and album. The hits are all RIAA certified and even includes a double-platinum anthem.
"Certified Hit Maker 💿🏆🔥🤲🏾🗣"
The success sparked a few major comments section co-signs from Memphis legend Yo Gotti and Miami rap heavyweight Rick Ross.
"Told u Dis would Happen 💿💿💿💿💿💿💿💿💿💿📀📀📀📀📀📀 KEEP GOING ..🏆" -Yo Gotti
"🔥🔥🔥" -Rick Ross
Moneybagg Yo Gearing Up For No. 1 Again
A few days ago, Yo went to his Instagram page to freak out over his A Gangsta's Pain album gearing up for another No. 1 takeover.
"In Route To #1 Again @billboard 🤯🔥 MANEEE WTF!!!! I'm Beyond Bless God The Greatest 🤲🏾 Lets Keep Running It Up !! #AGangstasPain #AlbumOfTheYear🏆 #PlatiumTiming💿"
Moneybagg Yo Reacts To Going No. 1
In early May, Yo hit up his Twitter page to geek out over his album debuting atop the Billboard chart. Moneybagg made sure to acknowledge how much his fans' support played into topping the chart.
"1 Album In Da World 🤯🙌🏾 Mannnnee Dis Sh*t Feel Crazy, I'm Forever Grateful For This! Without My Fans and My Team I Wouldn't Be Shit ! God Working Thank Y'all I Promise To Neva Let Up !! #DeluxeOTW #BreadGang"
After seven days of initial availability, Moneybagg's latest solo effort blew away its competition on the Billboard Top 200 chart. The project pushed out well over 100,000 copies in week 1.
Moneybagg Yo scores a #1 bow on this week's Top 50 chart with A Gangsta's Pain (CMG/N-Less/Interscope), which racks up 111k+. Eric Church's Soul (EMI Nashville) debuts in the Top 5 with nearly 54k. The set is the second recent release from Church, after 4/16's Heart (yes, there's an & EP that makes it a trilogy, but you need to be in the fan club to get your mitts on it). XO/Republic's The Weeknd re-enters the Top 10 with After Hours, coming close to 40k (good for #7). (HITS Daily Double)
Yo initially went to his Instagram page to geek out over the accomplishment.
"Big Win For Da Streets !! Thanks 🖤💯🙌🏾 #DeluxeOTW"
Big First-Week Projections For Moneybagg's New Album
Moneybagg Yo appeared he wasn't going to have any problem stacking up sales with his latest solo album. The rap star's newly released A Gangsta's Pain was slated to possibly sell over 100,000 copies in its first 7 days.
CMG/N-Less/Interscope rap sensation Moneybagg Yo is headed for his first #1 debut on next week's HITS Top 50. His fourth studio album, A Gangsta's Pain, is projected to post a first-week total of around 100k. Eric Church's Soul (EMI Nashville), the final installment of his Heart & Soul trilogy, is aiming to outperform last week's release. Moneybagg Yo (CMG/N-Less/Interscope): 95-105k total activity; 2-3k albums Eric Church (EMI Nashville): 50-55k; 40-45k (HITS Daily Double)