New York rapper 50 Cent's ride or die Cuban Link is doing big things in 2021. The hip-hop model has appeared to land her first house but there's speculation if it's for her or a real estate power move.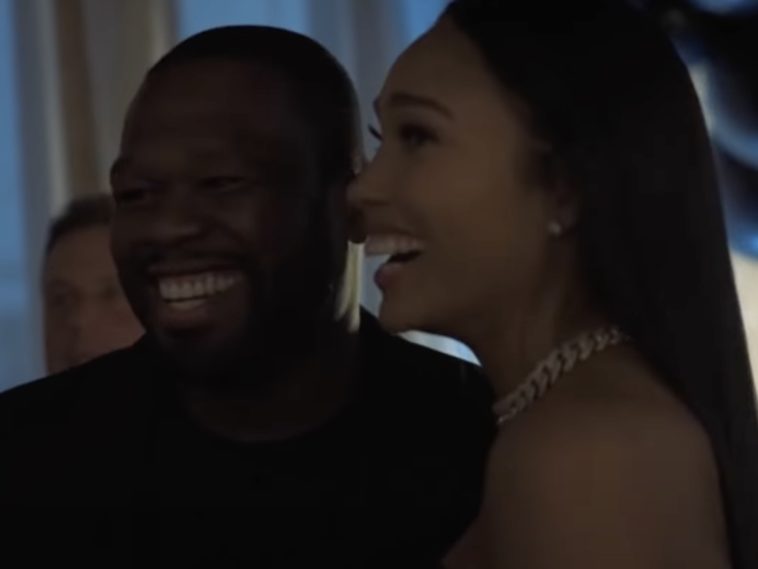 189 Views
Comments Off on Cuban Link Buys Her First House But There Might Be A Twist
Cuban Link Buys Her First Home
Fifty went to Instagram to announce the huge accomplishment. Curtis Jackson shared a snapshot of Link posing outside of a one-level crib.
"👀 @_cuban_link bought her first house today, I'm proud of her she making moves. @linkedinvestments_llc"
Link made sure to hit up the comments section to geek out. However, the achievement quickly turned into a debate on whether Cuban bought a house to live in or to fix up as a real estate investment.
".. Aw thank you my love 🥰😘 #GREENLIGHTGANG 😎"
"It appears she may be going into flipping homes! Damn ppl so negative! I'm sure she she is buying multiple homes like that hence the LLC! Congratulations Cube🎉"
"Y'all talking bout how it look im sure she's gonna fix it up to her liking! "
"Y'all are slow. She's in the real estate business . It's not for herself 🙄"
"Investing in property is a good investment. Congratulations👏🏽"
50 Cent's Real Estate Power Moves
Back in September 2020, both 50 Cent and "The Breakfast Club" co-host DJ Envy made headlines for partnering up in a real estate TV show deal. New Jersey real estate mogul Cesar Piña, who owns real estate company Flipping NJ, went online to announce the huge news.
"Today is and awesome day. Never ever thought I would be on tv or was planning for it.We signed our real estate tv show deal with @50cent Me @djenvy @jennitips @luchie_rentals and the whole family and team will be showing you guys what it takes to be successful in real estate and run a real estate empire. #fromstart2flip @traplandlordshop @lordoftheslums @nittdagritt @realantmoney @johnnymarines @dannysu_rgf @mama2.4rivera @the_closer_nj @loyal_pups @lnl_sandra @bigchris1738 @buca_seafood @stardnr @cbroadus @djspinking @nickyjam @janetplanet1111 @daniel_dnieko @e_rod809 @dcash23 @iguanafromhavana @primetime_pro45 @shes.a.sniper @fatboy @pioladitingancia @justinavalentine @killermike @billionairefly @therealnoreaga @mr_louie22 @immartysmall @hudsonchurch @henry_cejudo @cptamericas @tajalucky @coney3636"
50 Cent + Cuban Link Form A Winning Couple
Link has dated 50 Cent for almost 2 years and they've been 1 of hip-hop's most fun couples (at least on social media). When Cuban recently posted some Instagram pics aboard what is presumably 50's private jet, the G-Unit boss chimed in with a comment to let the world know how good he has it.
"I won again"
Throwback Pic From His Teen Years
50 is taking people way back in the day. The hip-hop veteran has hit pause on TV and movie-making to share an epic look at his teenage days. The 45-year-old acknowledges being only 15 in the pic and reflects on learning from his teen mistakes.
"👀yo i was 15 in this picture on the South Side you have to grow up faster. I made a lot of mistakes I was already in juvie, I remember my Nana coming to see me,she is my angel 👼 she love me unconditionally."