Hollywood actor Michael B. Jordan touched on a wide variety of topics in his cover feature for Men's Health magazine. In addition to sharing the secrets of his Navy SEAL-inspired workout, vixen Lori Harvey's boyfriend talked about dealing with critics of his personal life.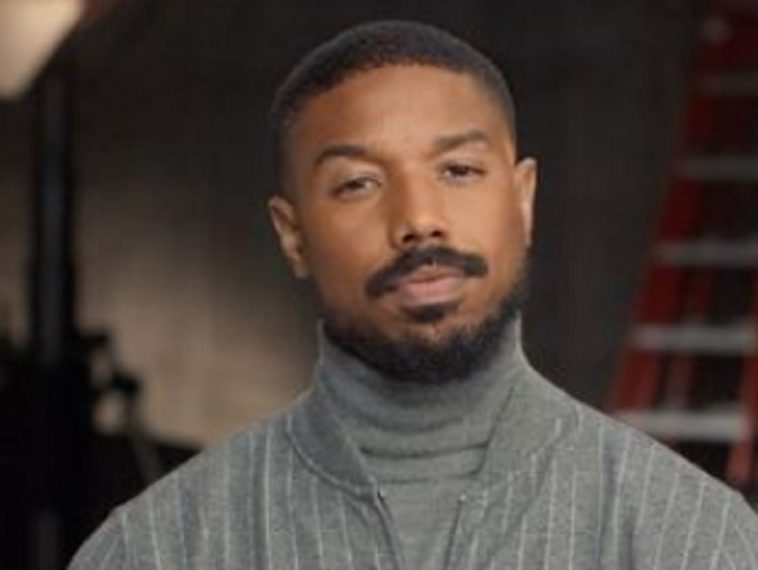 @sohh @sohhdotcom

159 Views
Comments Off on Michael B. Jordan Doesn't Mind Dealing W/ Haters
Michael B. Jordan Says He's Grown To Accept Criticism
Every actor has their work dissected by critics, but Michael B. Jordan is dealing with a new level of criticism recently since he's part of a celebrity couple with Lori Harvey. In the April 2021 issue of Men's Health, the Black Panther star says he's matured to the point where it doesn't bother him anymore.
"For all the success that I've had, there's going to be negative reactions and opinions thrown at me. That just comes with it. When you're younger, you're just frustrated, but when you start to realize that this is what it is, you start to understand.

"I'm never going to make everybody happy. People are always going to have their opinions about me. People can make up something completely false that has no f*cking substance or anything, and there's going to be 100,000 people that are going to believe it and that's going to be their opinion of me. I can't do anything about that, and I've just got to accept that and keep moving in my purpose."
Steve Harvey Challenges MBJ's 'Sexiest Man Alive' Title
Comedian and entertainment mogul Steve Harvey could potentially become the father-in-law of Michael B. Jordan — who is dating Steve's daughter Lori Harvey. The veteran performer shared some thoughts on MBJ in a recent interview.
Steve: "Let's be clear about something: He is a nice guy, but he is not the 'Sexiest Man Alive' to me. At all."

Kimmel: "Who is the sexiest man alive, to you?"

Steve: "Me! All these people I'm paying for? If that ain't sexy, what is?"
Does Steve Harvey Have 'Pure Hatred' For Future + Diddy?
The "Family Feud" host suggested Jordan is the first one of his daughter's boyfriends to get his approval. Asked if he approved of Lori's past boyfriends, Steve said, "Nothing ever. Ever. Pure hatred." FYI, Lori's real dating history is rumored to include rapper Future, hip-hop icon Diddy, and R&B singer Trey Songz.
Lori Harvey + Michael B. Jordan Flex Black Love Goals
Hip-hop model Lori Harvey and her man were at their photogenic best on a recent date night. The pair can't hide their happiness in the pics they each posted on Instagram.
"All smiles"
I love you baby 🤍🖤