New York rap veteran Cam'ron is living a Lifetime movie. The fashion-forward MC shared the drama on social media of a woman in his apartment building who appears to be stalking him.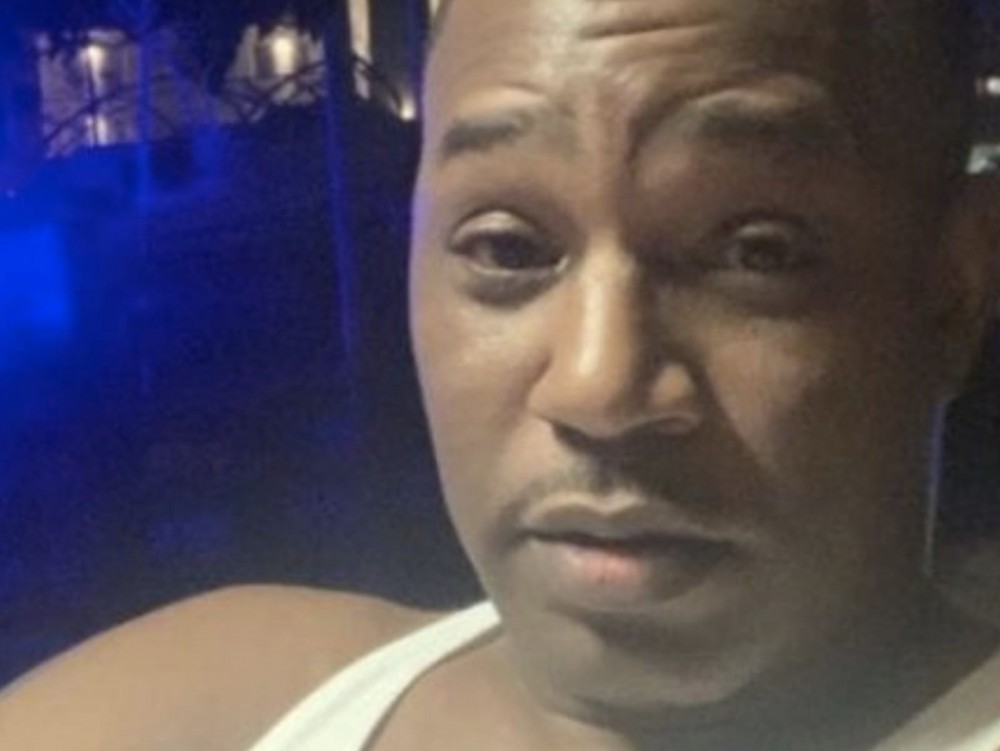 @sohh @sohhdotcom

189 Views
Comments Off on Cam'ron Is Being Stalked By His Neighbor
Cam'ron Can't Get Away From His Neighbor
Cam'ron hinted that he'd hooked up with a woman who lives in his building, and claims she now won't leave him alone. She's been blowing up his phone, coming to his door, and even chasing him through the parking lot.
"I haven't been home in a couple days, and I don't feel obligated to answer my phone if ya last name isn't Giles. But she seems to think different. After not answering my phone she came to my house, then after not answering my door she said she would wait by my car, and did. I Don't want to get a restraining order but at this point I will. We coulda had a lot more fun, but not at this expense

"It's that @pinkhorsepower 🤦🏽🤦🏽🤦🏽"
Cam Tells Hilarious Juelz Santana Story
The Dipset boss has plenty of stories to tell. He recently shared a flashback tale in honor of his longtime friend and protégé Juelz Santana's 39th birthday.
Based on a true story: my house Columbus Ohio, December 11 2001, 9:27pm on our 28th blunt, watching the movie castaway
Juelz smokes:
I smoke:
Juelz smokes:
I smoke:
Juelz smokes:
I smoke:
Juelz smokes
I smoke:
Juelz: am I buggin or nobody talked in this movie for the last hour?
Me: looks at Juelz. Wit da you mad smart look and say "worrrrrrrreerd!!"
Continue smoking.
Happy bday bro. Love u nigga
Ps this was his (and my face watching da movie) lol
Both Juelz and Dipset's Jim Jones made sure to react to the hilarious story.
"That's a big fact… 😂😂 love u to bro 💯✔️" -Juelz Santana
"Lol" -Jim Jones
Kimbella Celebrates Juelz's Birthday
Juelz's wife and reality TV star Kimbella made sure to acknowledge his born day. She shared a super gushy love note to Santana on her Instagram page.
"Happy Birthday to my AMAZING Husband!! Aw man I'm just grateful that we can celebrate this year together, as a family!! GOD IS GOOD!!! We've been through it whew chile, but it's only brought us even closer as husband & wife!! I adore you in every way and appreciate the man, husband and father you've become! Cheers to you baby on your day and everyday!! Happy birthday baby I LOVE YOU to pieces!!!! I hope you enjoy your day! 🥳🥂🎈🎉"
Juelz Santana's Thirst Trap Salute
In January 2021, Santana went to his Instagram page with a jaw-dropping shot of his queen. In addition to showing off Kim's beauty, Juelz also described how special she is to him.
"It's Her 4 Me… Strong, Beautiful, Independent, Sexy Lucky Me… ❤️🙌🏾💯✔️"
"Sheesh… and it's ALL of YOU for me 💪🏾😘🙌🏾🔥💯" -Kimbella