Houston rapper Megan Thee Stallion knows the importance of March 14. The hip-hop star has lit up social media with a big salute to her "son" and ride or die doggy Foe Thee Frenchie.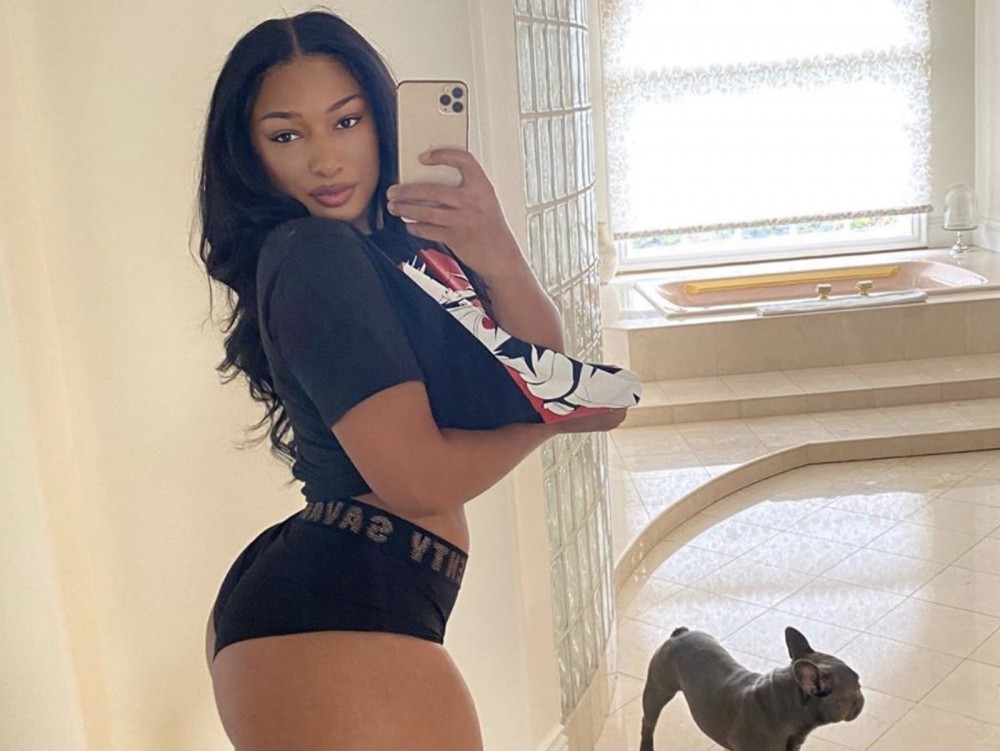 @sohh @sohhdotcom

169 Views
Comments Off on Megan Thee Stallion's 'Son' Turns 2 Years Old
Megan Thee Stallion's 'Son' Turns 2
Stallion went to Instagram to celebrate the special day. Meg unloaded a must-like pic of Foe flexing and looking out of a car window.
"HAPPY BIRTHDAY TO MY SON 😭🥺 you 2 now but you still ain't grownnnn ! Every one go wish @frenchie4oe a happy birthday 💙"
Foe Has His Own Instagram Page
Meg's dog is far from your average canine. His Instagram page has nearly 500,000 followers and epic moments with both Meg and his siblings.
"Aye man let me go 😡"
Foe Dominates The Peanut Butter Challenge
In May 2020, Meg went viral with some epic Foe footage. The clip featured her pup doing the once-viral peanut butter challenge and easily winning.
"He knew that sh*t was a trap he was like sh*t if she don't want it neither do I 😂 I've come to the conclusion that he only eats what he thinks I'm eating lmao @frenchie4oe#peanutbutterchallenge" -Megan Thee Stallion's Instagram
Doggy Style Moments
Recently, Stallion shared some epic doggy moments on her Instagram page. Meg revealed a slideshow of shots featuring her two French Bulldogs Foe and Dos playing with each other.