"WAP" is trending heavily again. After last summer's initial outrage over Cardi B and Megan Thee Stallion's hit single died down, the critics resurrected last weekend after their sultry Grammys performance.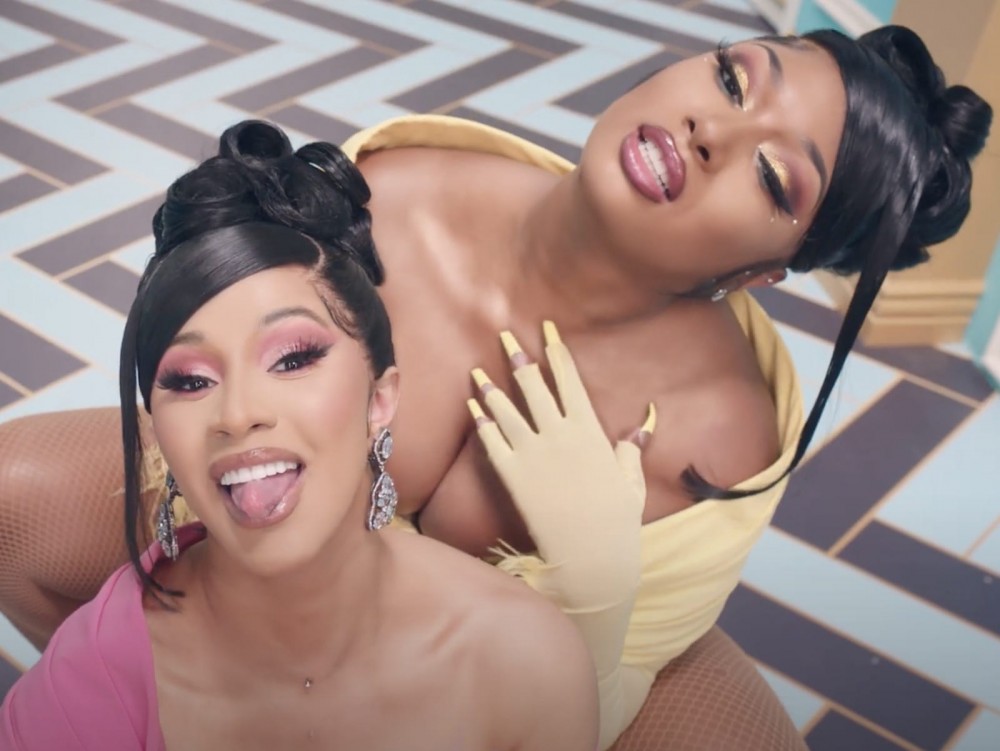 @sohh @sohhdotcom

119 Views
Comments Off on Megan Thee Stallion + Cardi B's 'WAP' Generates Dozens Of FCC Complaints
Critics Lose Their Minds Over Cardi B + Meg Thee Stallion's 'WAP'
The Federal Communications Commission (FCC) reportedly received at least 80 complaints from Grammy Awards viewers about Cardi B and Megan Thee Stallion's live performance of the song "WAP." Critics bashed the song's sexual content and the suggestive dancing on stage.
"Really? Over WAP?"
Cardi B Confronts Candace Owens Over 'WAP' Criticism
Republican political commentator Candace Owens naturally joined the anti-"WAP" crowd, leading to a heated exchange with Cardi B on social media. Owens was one of many who made the short-sighted comparison between "WAP" and the recently-cancelled Dr. Seuss books.
"Yaaaayyyyyyy WE MADE FOX NEWS GUYS !!! Wap wap wap."
Cardi B Shows Kodak Black Major Love
The Big Apple native is giving credit where it's due. This week, she went online to shut down any haters accusing her of ripping off Florida rapper Kodak Black for her now-diamond-certified song "Bodak Yellow."
She's the first female rapper in history to have a Diamond-certified single. However, many said she should be sending him royalties and rewarding him for the track too, which she refuted by letting Twitter followers know he was a credited songwriter. "Bodak Yellow" is essentially Cardi's freestyle/her own take on Kodak's "No Flockin."
"He got credit on the song WE both getting rich with the song til we die .. The song is called Bodak Yellow for a reason . You h*es get on this app saying the dumbest sh*t ."Cardi B shares her wealth + success with Kodak.Cardi B shares her plaques
Grammys Night To Remember
This past Sunday, both Cardi and rap star Megan Thee Stallion made temperatures go all the way "Up" with their flashy sets. B started things off with her latest single before sharing the stage with her "WAP" collaborator. 
Cardi B and Megan Thee Stallion amped up the Grammys with a jaw-dropping performance of their NSFW anthem "WAP." The duo performed a strip club-themed version of the song, featuring a pole on a massive high heel and ending with the two rappers writhing together on a giant bed. Even though the chorus was changed to "Wet Wet Wet" to pass network muster, the song's message of sexual empowerment remained clear. Prior to "WAP," Megan performed "Body" and "Savage" with roaring '20s spectacle, complete with a tap dancing break and plenty of tight choreography. (Variety)