Toronto hip-hop star Drake is deading all the talk out there. He's reportedly responded to a direct message on social media surrounding rumors that he was ready to date the newly-single television and fashion mogul Kim Kardashian.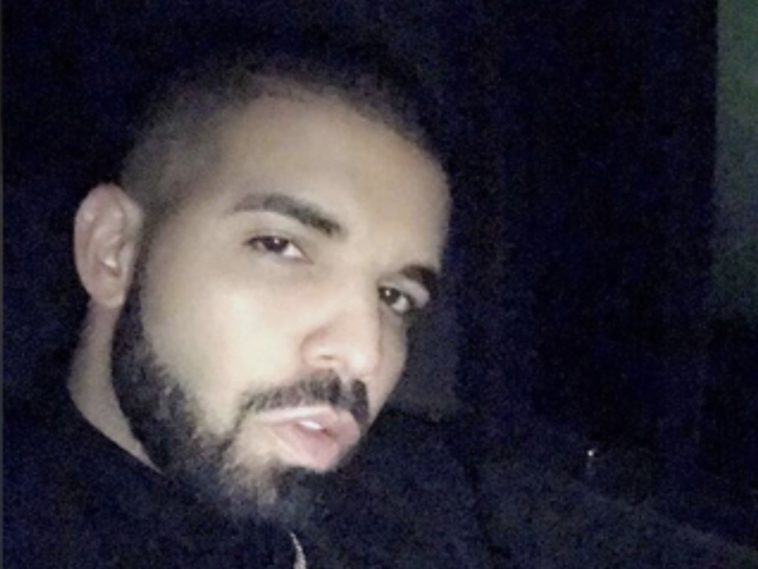 @sohh @sohhdotcom

179 Views
Comments Off on Drake Responds To Kim Kardashian Dating Rumors
Drake Responds To Kim K Dating Rumors
A screenshot has emerged on Instagram of Drake shutting down all the rumors. He says the idea that he was ready to date Kim K is obviously fake and Drizzy let it be known the single life is the life for him right now.
Gossip Of The City asked Drake to provide any truth to these Kim K rumors and he quickly shut those down. He was asked if it's all fake news and he simply replied "obviously," as he also inserted a laughing emoji.  The Sun initially reported that Drake "is ready to date Kim" and has been messaging her on social media. Many online believe that this is something that Drake would do but for now, he is supposedly not eying Kim at all. (The Blast)
Drake Name-Drops Kanye In New Lyrics
The dust might be settled, or things might be reignited once more. After Drake dropped his Scary Hours 2 EP earlier in the month, fans had been going crazy with all sorts of speculations. The 6 God name-dropped fellow hip-hop legend (and now Kim's ex) Kanye West on his "Wants & Needs" record.
He raps "Yeah, I probably should go link with Yeezy, I need me some Jesus," which fans have taken two ways. Some are seeing it as a subliminal shot about rumors about Drizzy hooking up with Kanye's soon to be official ex-wife, while others are saying any beef they ever had might be settled.
"Yeezy" is Kanye West, who Drake has had years of issues with dating back to 2010. Some of their drama include the infamous fallacious rumors that Drake slept with Ye's wife at the time, Kim Kardashian after he seemingly rapped about going to Ye's house on Travis Scott's August 2018 hit, "SICKO MODE." A popular Twitter thread, later made by fans, somewhat supported this theory. In 2019, Kanye reformed his image to be more religious, becoming a "born-again Christian" as he described himself in interviews. Along that year came Ye's ninth studio album, JESUS IS KING, which was his first gospel record. (Genius)
Where Their Beef Started
Kanye previously went online with his thoughts about the hook-up matter. He went to his Instagram to address the rumors and entire situation. Yeezy called out Drake for not shutting down the rumors and took it upon himself to dead the situation. It came after Pusha T used Kanye's beat to diss Drizzy.
40 Gets Fans Hyped For New Drake Music
The time has finally come for Drake fans. The Toronto rap boss' OVO producer 40 lit up social media with the perfect amount of hype to get Drizzy supporters amped about his newest music pack that dropped recently. Drake himself took to his Instagram to let it be known he was releasing music. 40 joined in and also put up the cover art to what will be his next EP (and a sequel to his 2018 EP) Scary Hours 2.
"Friday ☠️"