Hip-hop veteran Meek Mill loves his grandma and it shows from his recent and major real estate purchase. The Philadelphia rapper shared a sweet house tour video today through social media of the home that he purchased for his grandma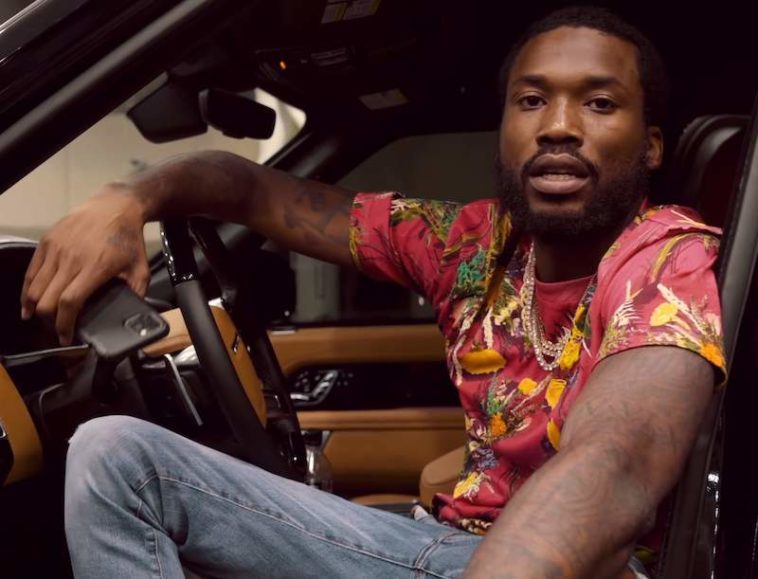 149 Views
Comments Off on Meek Mill Buys His Grandma A House
Meek Mill Buys His Grandma A House
The video featured a detailed and cinematic look at the house, along with heartwarming shots of Meek showing his grandma around her new place. The clip also highlighted special additions that Meek installed for her, like a chair lift that she could use to get upstairs safely.
"I did this for my dad and my Grandmom💎"
Meek Mill Apologized To Kobe's Wife
In February 2021, MM went to Twitter to acknowledge the aftermath of being called out by late NBA icon Kobe Bryant's wife. Meek Milly revealed he low-key reached out to personally apologize to Vanessa.
"I apologized to her in private earlier today not to the public…Nothing I say on my page directed to a internet viral moment or the family of a grieving woman! If you care about someone grieving change the subject!"
Meek Mill Shows Respect To Kobe Bryant
Earlier this year, Meek took to Instagram with a tribute message to Kobe and his daughter Gigi Bryant, who were both killed in a January 2020 helicopter crash. He showed mad respect and let it be known he meant no harm with his verse. The controversial line has Meek Mill rapping, "If I ever lack I'm goin' out with my choppa, it be another Kobe."
Meek Mill Appears In Tekashi's New Video
In February 2021, less than a week since having an interaction with rap troll Tekashi 6ix9ine outside a nightclub, Meek shockingly made an appearance in 6ix9ine's music video.
"ALL THESE RAPPERS GOT MY NAME IN THEY MOUTH BUT WHEN THEY ME IN REAL LIFE THEY GOT EVERY EXCUSE IN THE WORLD 😂😂😂😂 I KNOW! ZAZA 🔥 THE KING IS F*CKING BACKKKKKKKKKK ‼️‼️‼️ ZAZA OUT NOW GO WATCH SHARE REPOST ❤️💦‼️🙂🏠🤣👣👅🍀💦🌈☄️💥⭐️💫🍀🍕🥎🎾☄️🥎🥎🧠💥💥🎾⭐️🧠💫💫‼️💦💦🧼"