Hollywood actress Lupita Nyong'o admits the thought of filming Black Panther 2 comes with mixed emotions. It won't be the same without Chadwick Boseman, the face of the original Black Panther who passed away last year, but the crew is eager to pay homage to its fallen star.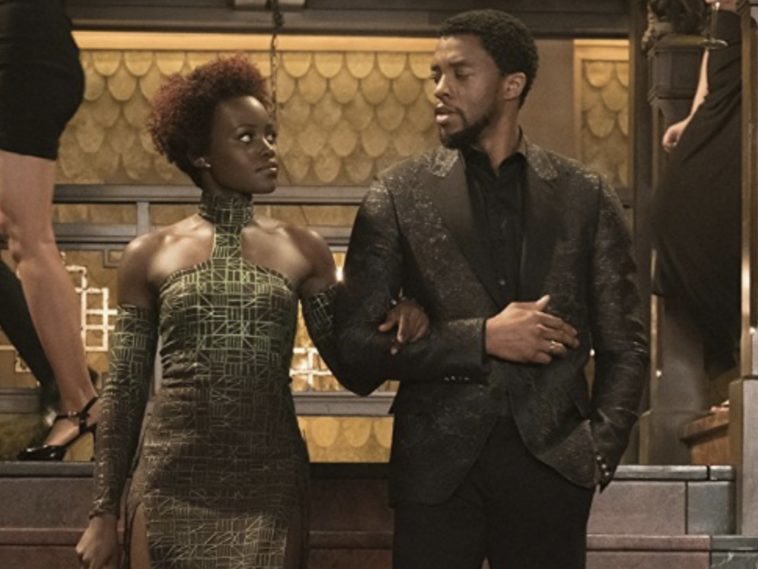 @sohh @sohhdotcom

129 Views
Comments Off on Lupita Nyong'o Gives Huge 'Black Panther 2' Update
'Black Panther 2' Will Honor Chadwick Boseman's Memory
In an interview with Yahoo! Entertainment, Lupita Nyong'o — who plays Nakia in Black Panther — revealed director Ryan Coogler has reworked elements of the movie sequel in honor of the late Chadwick Boseman. The film is scheduled for a summer 2022 release.
"We have a leader in Ryan, who feels very much like we do, who feels the loss in a very, very real way as well. And his idea, the way in which he has reshaped the second movie is so respectful of the loss we've all experienced as a cast and as a world. So it feels spiritually and emotionally correct to do this. And hopefully, what I do look forward to, is getting back together and honoring what he started with us and holding his light through it. Because he left us a lot of light that we're still going to be bathing in. I know that for sure."
'Wakanda' Series In The Works For Disney Plus
Marvel Studios is out here proving there's no limit to how much the Black Panther franchise can expand. Earlier this year, new buzz circulated online about an epic series being in the works centered on the iconic super hero's Wakanda hometown.
The series is part of a new multi-year overall television deal Ryan Coogler and his Proximity Media have signed with The Walt Disney Company and will include other television projects in the future. Coogler previously directed and co-wrote the hit Marvel film "Black Panther," which takes place in the fictional African nation of Wakanda. Coogler is currently at work on the film's sequel. The deal will enable Proximity to develop shows for other divisions of the Walt Disney Company as well. Along with Coogler, Proximity's principals are Zinzi Coogler, Sev Ohanian, Ludwig Göransson, Archie Davis and Peter Nicks. (Variety)
Michael B. Jordan Is Ready For Black Panther 2
Black Panther star Michael B. Jordan recently spoke on the passing of his co-star Chadwick Boseman and dished on the entire cast's close-knit bond. Jordan credited the family element for having him down to channel Erik "Killmonger" Stevens again.
"That's something that is very, very near and dear to my heart for a lot of obvious reasons," says Jordan, 33, adding of the death of star Chadwick Boseman, "[I] had a really tough year losing somebody close to me. And what that means for that franchise is it was devastating." "But being in that world in a character that I loved playing, and working with [writer/director Ryan Coogler] and all that good stuff, it's family. We created a family over there," he continues. "So to be able to be in that world again is something that, I think, will always be on the table in some capacity." (People)
T'Challa Character Won't Be Recast In Black Panther Sequel
According to December 2020 reports, Marvel's top executive spoke on the highly-anticipated sequel at a Disney Investor Day event. Exec Kevin Feige confirmed the late Chadwick Boseman's T'Challa character would not be recast for Black Panther 2.
"I wanted to acknowledge the devastating loss of a dear friend and member of the Marvel Studios family," Feige said. "Chadwick Boseman was an immensely talented actor and an inspirational individual who affected all of our lives professionally and personally. His portrayal of T'Challa the Black Panther is iconic and transcends iteration of the character in any other medium from Marvel's past." Feige continued, "To honor the legacy that Chad helped us build through his portrayal of the king of Wakanda, we want to continue to explore the world of Wakanda and all of the rich and varied characters introduced in the first film." (Deadline)