East Coast rapper Logic's retirement is officially history. He went online to announce a major comeback in the form of a new mixtape.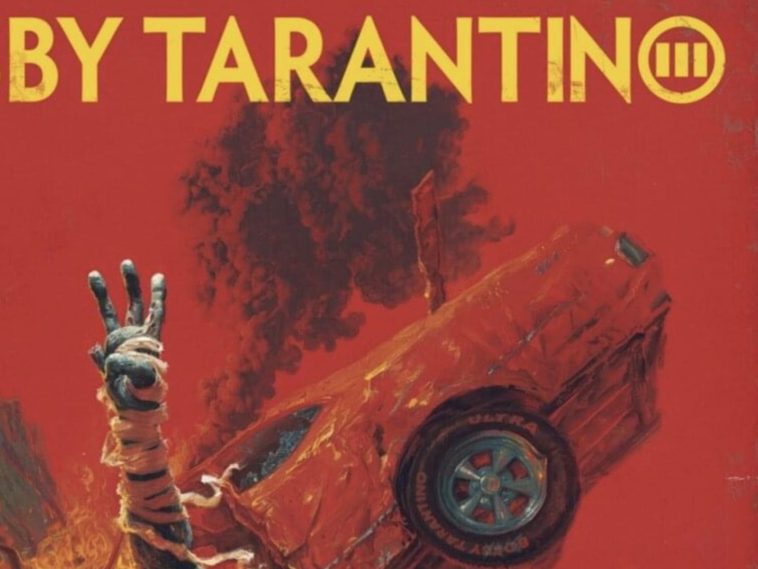 119 Views
Comments Off on Logic Cements His Retirement's Over For Good W/ New Pack
Logic Announces New Mixtape
Logic has been releasing a new single every Friday, but he's finally taking it to a new level. He announced to Instagram followers that his Bobby Tarantino III mixtape comes out this week. The first two installments of the mixtape were both certified Gold and helped establish his status as an fire artist.
Bobby Tarantino III out everywhere Friday. Art by @samspratt
Logic Wins Clearance War
Logic is really back for the first time. The hip-hop star came through fresh in June 2021 from un-retiring from music-making with his YS Collection Vol. 1 album following years of battling label and publishing complications.
Young Sinatra officially hit the 'go' button on dropping the must-hear collection of anthems. While some songs might sound new-new to modern day Logic fans, diehards will notice a majority of the tunes come from past mixtape projects he couldn't officially release to the masses.
"It's taken us years but we finally cleared songs from over ten years ago for the fans to enjoy! Many of you for the first time. The YS Collection is compiled of songs from the Young Sinatra mixtape series. You've asked me for years and I'm happy to say it's finally here! Available everywhere Friday #RattPack"
Logic Proves He's Really Back
Earlier in the month, the hip-hop heavyweight kept his word on releasing new music in time for T.G.I.F goals with his must-hear record. Clocking in at well under two minutes, Log's "Intro" is extra personal reminding the world he dropped out of high school with and never returned to even get his General Education Development certificate.
"I got rent, I got bills but I want a record deal
Don't wanna give up on my dreams 'cause I know I got skills
People sayin' I won't make it, sometimes that's how it feels
Dreams and ambitions of makin' millions from record deals
Emotions, I let it spill, I'm goin' in for the kill
Give 'em my everything still, I hope you feel me for real
Just me and all my homies, we want it now more than ever
Destined to work a nine-to-five, man, f*ck all that, whatever
I want this life forever
I wanna make it out my hood, I wanna do sh*t better
I got nothin' to my namе, not even no GED
But I don't wanna be somе has-been, lookin' back at forty-three
Wonderin' who he could be if he had the guts to take the leap
That's why I'm here to take the beat"
The song centers on his mighty return to music-making and confirms he's un-retired in the final bars.
"Started as a freshman, now Logic a veteran
Thinkin' 'bout the time it took to get here
I signed a deal and made the mills, can finally afford to pay the bills
This world is cold as f*ck like I'm from the 'Ville
Let that last line chill, everything I ever wanted, now I got it
F*ck a subject, school, I dropped it, grabbed a gat and cocked it
Me and my homies in the lab, dope sh*t, what we concocted
Yo, I been to hell and back, motherf*ck a platinum plaque
None of that, it don't mean sh*t if your family ain't got your back
I'm unretired, yeah, I'm back, that's a fact, that's that"
Logic Ends His Rap Retirement Like MJ
The same week, the rap heavyweight shocked fans by lighting up social media with the big reveal. We saved you some time on browser searches by doing a side by side comparison of Logic and iconic NBA legend Michael Jordan's retirement-ending announcement from 1995.
"The following statement was released today by Logic, through his attorney Paul Rothenberg Partner of Rothenberg, Mohr & Binder, LLP located in NYC, in response to questions about his future career plans: 'I'm back.'"
Logic's statement was practically word for word exactly what MJ put out March 18, 1995.
"The following statement was released today by Michael Jordan, through his personal attorney and business manager David B. Falk, Chairman of Falk Associates Enterprises, Inc. ('FAME') located in Washington, D.C., in response to questions about his future career plans: 'I'm back.'"