Pop sensation Lizzo is clearing up the air. After a rumor swirled around suggesting she had a stage-diving accident, the Grammy-winning performer went to her TikTok to tell the truth.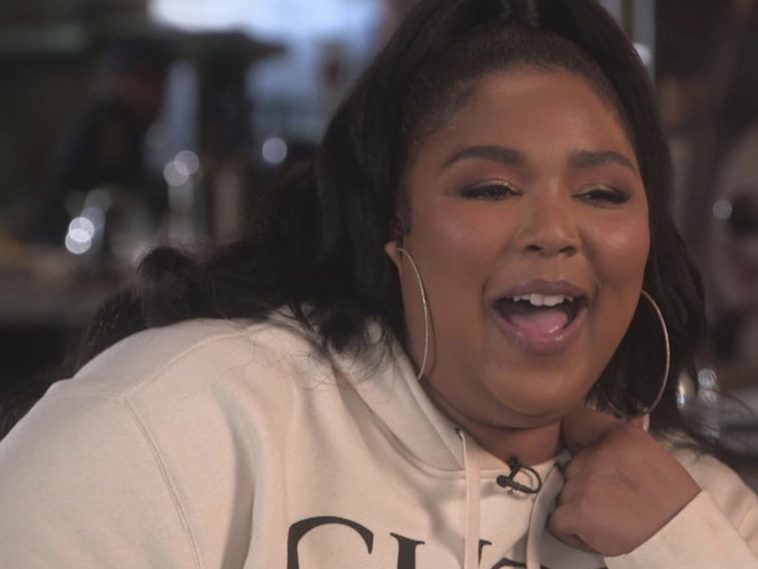 189 Views
Comments Off on Lizzo Clears Up Fatal Stage-Diving Rumor
Lizzo Shuts Down Rumor On TikTok
A rumor had started that Lizzo stage-dived at a concert and killed somebody in the process. She addressed the trolls online and made it clear this never happened.
"So I've seen a lot of annoying things about me on the internet but what bothers me the most is this rumor that I stage-dived at a concert and killed somebody. That is a lie first of all. I've never staged-dived in my life, and b*tch.. killed somebody? Y'all really gone put that on my m*therfu*king name? I know I'm big but I'm not that big.."
Lizzo's Nude Pic Win Everyone Over
Liz is always doing big things on social media and winning some famous friends over. Back in April 2021, the hip-hop star unloaded a batch of jaw-dropping shots showing off her beauty.
The rap crooner went to her Instagram page with a ton of shots. While some of them show off her new hairstyle another features Lizzo going all-nude everything.
"♉️WELCOME TO TAURUS SEASON♉️ To celebrate I wanna give y'all this unedited selfie.. now normally I would fix my belly and smooth my skin but baby I wanted show u how I do it au natural — I am excited to be partnering with @doveand the #DoveSelfEsteemProject which is helping to reverse the negative effects of social media and changing the conversation about beauty standards. Let's get real y'all 🙆🏾‍"
The must-like shots sparked a bunch of co-signs including big love from Top Dawg Entertainment's SZA.
"It's you having no blemishes at ALL lol .. sigh I jus admire u Fren😢 I wanna drop the FaceTime pics"-SZA
"❤️❤️❤️❤️❤️" -Tamar Braxton
Chet Hanks Flirts W/ Lizzo
Hollywood icon Tom Hanks' son Chet Hanks knows an opportunity when he sees one when it comes to l-o-v-e. The 30-year-old actor seized the chance to shoot his shot at Lizzo in late April 2021 after she made headlines for revealing flirtatious DMs sent to Hollywood actor Chris Evans while under the influence. Chet tagged Lizzo on Instagram, dropping her a coy invitation to keep him in mind if it, "don't work out" with "Captain America."
Lizzo Uses Booty To Dead Rumors
In March 2021, Liz hit up Instagram and went right to the point. Instead of dishing out a long statement, the rap artist simply captioned her marital status and provided a thirst trap clip to melt hearts.
"SINGLE 😜"