Philadelphia rapper Lil Uzi Vert's star is shining as bright as that diamond in the middle of his forehead. The Roc Nation representative recently landed the cover of the new issue of British fashion magazine Arena Homme+.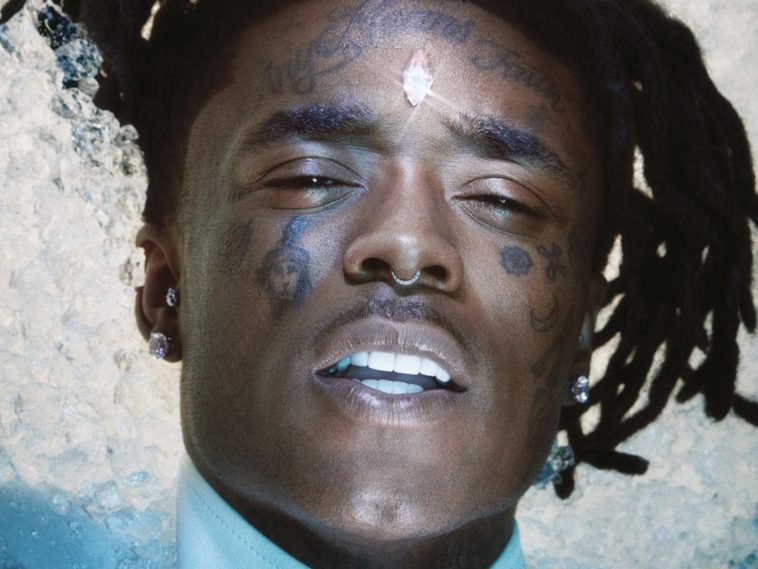 220 Views
Comments Off on Lil Uzi Vert Lands New Arena Homme+ Cover
Lil Uzi Vert Flexes Fashion Goals W/ Magazine Cover
Making it onto the front page of Arena Homme+ is no small feat; the publication runs just two issues per year. Lil Uzi Vert earned the honors for the latest cover, rocking his forehead diamond and appearing to be chillin' in an ice bath (get it?). He's not the first rapper to make the mag's cover, as Travis Scott and Young Thug have graced the cover in the past.
💎@liluzivert in ice for @thehommeplusmag
Uzi + Nas Featured In New Calvin Klein Ad
Classic and new-age hip-hop cross paths in a new Calvin Klein ad campaign featuring Nas and Lil Uzi Vert. The Queens-bred legend and the Philadelphia product are endorsing the much-anticipated CK collection designed by artist Heron Preston.
Heron, Nas, Sabrina, Uzi, Kaia, Joe, Renell, Sabrina, Pedro, Stevie, Jordan and Ashley wear Calvin. The new collection. April 23, 2021.
Promises 'Legendary' Album Coming Next
Baby Pluto has so far gone 2-for-2 in reaching No. 1 on the Billboard charts with every album he puts out. While he can't guarantee a third straight No. 1, he does promise his next album will be something special.
"Bro, I'ma drop an album, bro. I'm not gon' lie, I'ma go so hard. … I'm not even gonna say this sh*t is hard because I don't even know what's hard no more. This sh*t going to be legendary though. I know that."
Did Lil Uzi Vert Retire From Rap?
Weeks before teasing a new album, the Grammy-nominated artist decided to abruptly announce his retirement through his Twitter account. Uzi followers were left wondering if it was a late April Fools joke or the real deal.
"I'm out."
"I just wanna say thanks 2 everybody." 😔😊✌🏾