Music mogul JAY-Z continues to prove it's way bigger than the record industry. New reports claim Young Hov could be in the process of starting his very own production company.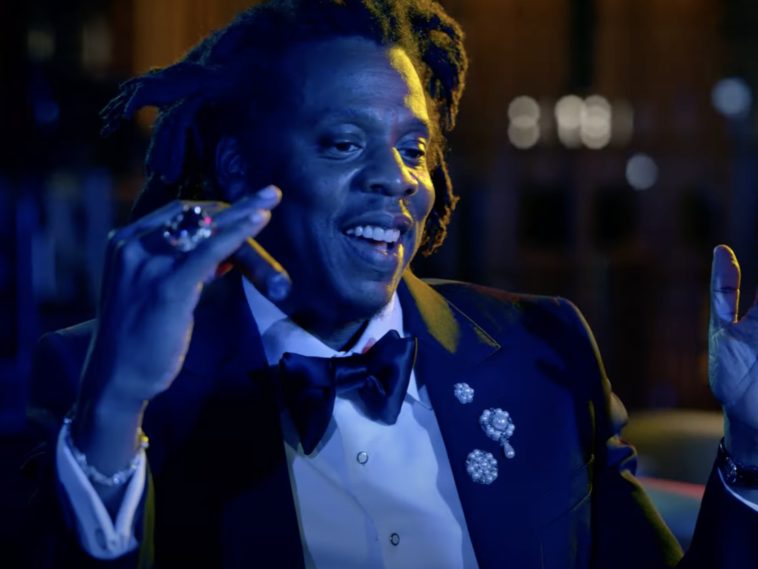 129 Views
Comments Off on JAY-Z Keeps Making Huge Power Moves
JAY-Z Keeps Making Huge Power Moves
According tor reports, JAY's S. Carter Enterprises filed to trademark "2/J" on May 3. Speculation suggests some of the reasons for the legal move might have production plans written all over.
According to legal docs, obtained by TMZ, Hova's company, S. Carter Enterprises, filed to trademark "2/J" on May 3 for "entertainment services in the nature of creation, development, and production" of television programming, TV series, movies and similar projects. Too early to tell, but it sure seems like Jay's laying the groundwork to start a production co. (TMZ)
Lil Baby Stunned By JAY-Z's Verse
In a recent video, music producer DJ Khaled was spotted filming rap star Lil Baby in a moment marveling over JAY-Z's lyrical skills. The scene was no doubt captured during Lil Baby's involvement with Khaled's star-studded new album, "Khaled Khaled" which notably included Hov's "Sorry Not Sorry" verse.
JAY-Z + Nas Bet It All
Last week, the highly-anticipated music video featuring Nas and JAY-Z finally dropped. The must-see visual pits Young Hov and Nasty Nas in a casino setting. While they're betting it all in cards, Khaled makes his presence felt hanging out alongside the Big Apple heavyweights.
As promised, DJ Khaled just dropped another one, coming through at midnight with not only his twelfth studio album, Khaled Khaled, but a music video for his single "Sorry Not Sorry" featuring Nas, Jay-Z & James Fauntleroy and Harmonies by The Hive. In it, quarantine is officially over and DJ Khaled and friends are bellying up to the blackjack table for a very Vegas evening of cigars, bars, and reminiscing about that distant moment in time before they were all very, very successful. Oh, and while she doesn't make a visual appearance, Beyoncé stops by with a slinky "heyyyy" that absolutely makes Jay-Z's verse. (Vulture)
Hov Curates A Nas Playlist
Prior to the video dropping, JAY gave Nas a solid look. Young Hov released a curated playlist of classic Nasty Nas anthems. The listing featured a wide view of Nasir's musical repertoire, from early classic releases to his more recent work.
Curated by The God Hov: NaS,' a playlist by JAY-Z.