Top Dawg Entertainment's Anthony "Top Dawg" Tiffith is getting fans pumped about the mighty return of Isaiah Rashad. The music executive has shared the rap star's new The FADER issue.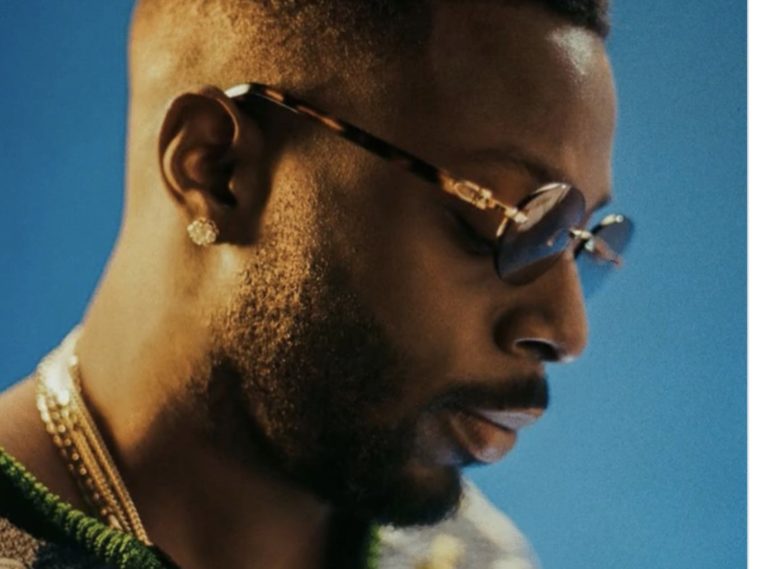 159 Views
Comments Off on Top Dawg Reveals Isaiah Rashad's New FADER Issue
Top Dawg went to Instagram to share the epic must-see. Top also joked about Rashad coming back into the mainstream spotlight.
"Welcome back from the dark side lil Sunny aka @isaiahrashad …. #TDE #laywitya"
Isaiah Rashad Puts Top Dawg Ent. Back Up
On Friday, the rap heavyweight finally ended a 5-year silent streak with his newest music since 2016. The Tennessee native drops his "Lay Wit Ya" music video and single featuring Duke Deuce. In addition to the new tune, Rashad also has fans geeking out with a new album on deck.
Drawing inspiration from favorite authors such as Stephen King, the lyricism takes the spotlight on the menacing "Lay Wit Ya." Claustrophobic bass and haunting keys underscore his breathy rhymes before Duke wilds out with a fiery cameo. However, it just sets the stage for The House Is Burning as he reaches a new apex in terms of his bars, wordplay, and hooks. "This album was difficult," he admits. "I love music, but I don't like to say shit. It's almost like a game for me. It's like working out. I don't want to be redundant. Redundancy in general bothers me. Any song that I make, I usually make it in about 30 minutes to an hour, and that's it. My ideas come to me immediately."
Kendrick Lamar's TDE Teases New Music
Prior to today, TDE did not specify which artist under the label would be putting out new material, but fans were upfront with who they wanted to hear from, naming Kendrick Lamar in droves. Although K. Dot was a clear favorite, other TDE artists like Ab-Soul, Isaiah Rashad, ScHoolboy Q and SZA were also promising candidates.
In the early hours of Tuesday morning, Anthony "Top Dawg" Tiffith (CEO of Top Dawg Entertainment) sent the internet into a storm after tweeting a cryptic message hinting at an upcoming release on May 7th. Neither Kendrick Lamar nor SZA has dropped an album since 2017, and there's plenty of rumors that new music is on the horizon. Likewise, some fans are equally optimistic that the date is for one of TDE's cult favorites like Isaiah Rashad or Ab-Soul who have been mysteriously quiet for an even longer period.
"THE WAIT IS OVAH!!!!"
Ab-Soul Says K. Dot Album Is On The Way
In January 2021, TDE artist Ab-Soul went on Twitter to talk about his next album, which fans have been waiting for since 2016's Do What Thou Wilt. Ab-Soul tweeted that his next project is "on the way," and when a fan asked if that "on the way" also refers to Kendrick Lamar, he replied simply "Yup."
Kendrick Lamar's 2021 European Comeback
In December 2020, it was announced that Kendrick Lamar will headline Denmark's Roskilde Festival in June 2021. The lauded lyricist has popped up with a few cameos here and there but has been mostly quiet since dropping the Grammy-winning "Damn" album in 2017.
We are on the threshold of a new year, and we think there is a need and reason to be hopeful. That's why we're revealing another act for next year's festival (#rf50). We're thrilled to announce that rapper, songwriter, producer, Pulitzer Prize winner Kendrick Lamar (@kendricklamar) will return to the festival in 2021. An artist like Kendrick Lamar doesn't just make music that fits our current age, he also helps shape it. He is capable of giving a voice to those who might be needing it, and this kind of artist is essential to have right now. Have a great New Year and see you in 2021!