Hip-hop star Lil Uzi Vert is never stingy when it comes to his girlfriend. According to City Girls member JT, Uzi treated her to more than just food on their first date as a couple.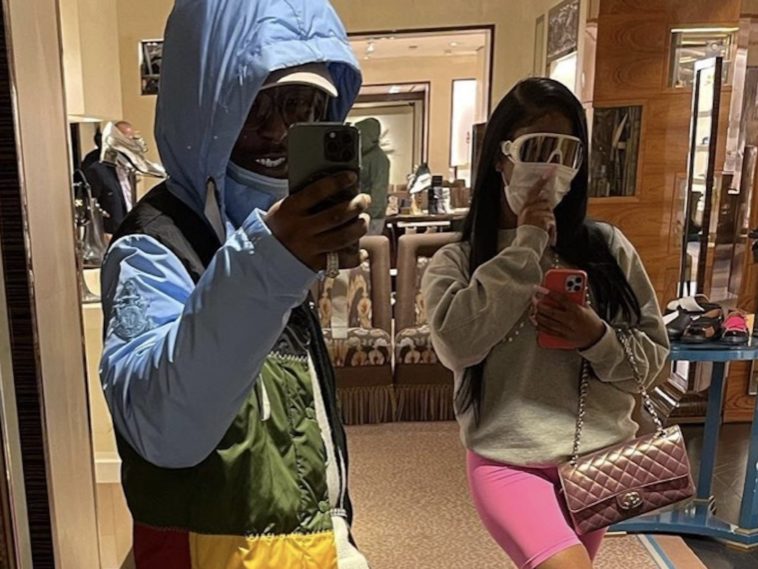 179 Views
Comments Off on Lil Uzi Vert Dropped $30K For JT On First Date
Lil Uzi Vert Dropped $30K On First Date W/ JT
In a recent interview, JT spilled some juicy details related to her love life and specifically, her relationship with Uzi. JT shared how Uzi showed up to their first date with a Chanel bag full of cash and invited her to take as much money as she could carry. She confessed she regretted only being able to handle taking $30K.
"I had a little Chanel bag and he told me to take as much as you can. I could only fit $30,000, and I was so mad. I don't want to keep talking because I don't want it to seem like I'm bragging. I have a good man. I didn't even know he was a good man. I was f*cking with him for almost two years before I found out he was a good man." ("Respectfully Justin")
Lil Uzi Vert Schools Everyone On Love
In April 2021, Lil Uzi Vert shared his love for JT in a more public way. LUV hit up his Instagram Story to keep things a buck about his boo. Despite not tagging JT, he referenced the way he feeling about his "girl" being always and forever.
"ME AND MY GIRL GONNA BE TOGETHER 4L. KEEP WATCHIN AND LEARN SOMETHING. DON'T BE MAD BECAUSE YALL MOM AND DAD NOT TOGETHER"
JT's Still Going Strong W/ Lil Uzi
Last month, JT shared a slideshow of moments. While most of them featured the City Girl slaying by herself, she made sure to include a pic of her other half, LUV alongside her.
"Dark $kin.☄️🛰💖"
"🥵 Ricky Ricky Ricky They don't know about it 🦇🙄🤷🏾‍♂️💕" -Lil Uzi Vert
"😍😍😍😍😍" -Megan Thee Stallion
Lil Uzi Vert Spoils JT
Recently, the "Throat Baby" hitmaker revealed Lil Uzi dropped $60,000 on her at the Louis Vuitton store. JT sent him a whole lot of love back with a heartfelt message and made sure everybody knew their relationship is real and lasting.
"Thanks for spoiling me, treating me like a queen, the consistency, the things behind the scenes! You always doing your big one for me!😝 Making it harder for the next exclusive lurkin🐊🐱"
Vert made sure to sneak into the comments section to acknowledge just how much JT means to him.
"Your friendship and love is worth more than ALL THIS STUFF… 🥰Thank you . just thank you ❤️✅" -Lil Uzi Vert
"🔥🔥" -Yung Miami