Singer and businesswoman Rihanna has been having the time of her life ever since she gained billionaire status from her Fenty business ventures. Unfortunately her niece cannot say the same.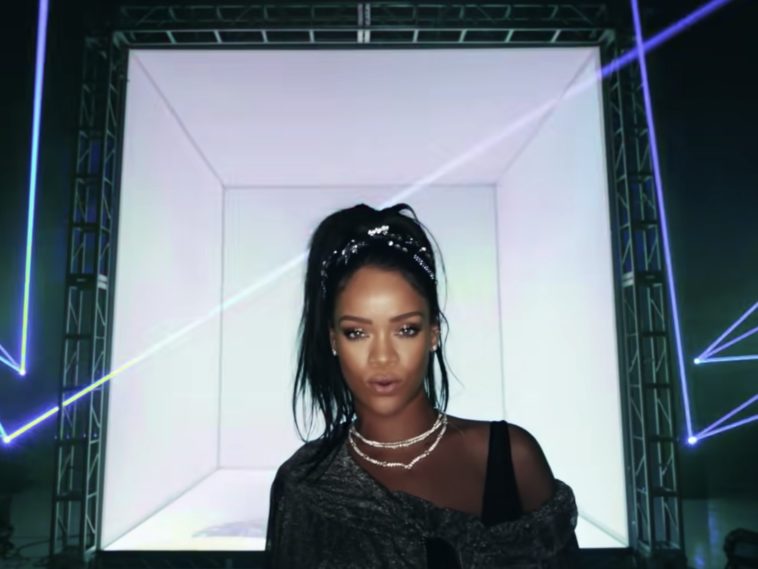 249 Views
Comments Off on Rihanna Disciplines Niece Using Her Own Music
Rihanna Disciplines Niece Using Her Own Music
This week Rihanna is on Aunty duty. While watching her niece Majesty it can be assumed that Majesty misbehaved and Bad Gal Riri had the perfect response for her.
Rihanna declared that her niece is now banned from YouTube in clever fashion by playing her collab with DJ Calvin Harris "This Is What You Came For" and waiting for the beat drop in which she sang along "Who's getting banned from Youtube? Youuuuu!" Majesty is seen covering her ears not wanting to hear about her punishment.
"and on that note…Siri you could catch these hands!"(@badgalriri) Rihanna captioned the post.
Rihanna's Randomly Posting Hilarious Viral Clips
Rihanna has been on a run with posting funny content to her Instagram page. The Savage x Fenty queen has taken a moment away from counting up her millions and millions to show off some hilarious viral footage to the masses.
Over the past days, RiRi has lit up her Instagram page with some super random content. She shared a couple clips – one featuring an example of how 2021 has been to the world and another highlighting why she might be the best-smelling human being alive.
"just sayin' 🤷🏿‍♀️…"
The post ignited a ton of hilarious reactions and co-signs – along with over 8.4 million views.
"👀👀 tell us more!" -Yung Miami

"And you very much doooo😍😍😍😍" -Reginae Carter

"Period!! I can attest to this also. You smell fabulous Rih ❤️" Hayden Williams
That wasn't the only video she posted. In addition to smelling good she also has a great sense of humor which she displayed by reposting a video of a track race fail. This video she determined was a metaphor to how 2021 was going.
"just remember it's not you…it's 2021"
Nicki Minaj Praises Rihanna
A week ago, rap star Nicki Minaj geeked out over RiRi becoming a certified billionaire. Nicki gave major love to Rihanna for reaching billionaire status. The Barbie went onto her Instagram Story with nothing but praise and left a heartfelt message for RiRi.
"a BILLI-ON here, a BILLI-ON there- Little Bajan bih – dat bag is a different size #IfthisDontInspireYou"
Rihanna's The Richest Female Musician On The Planet
Despite having friends like Nicki all over the industry, the R&B singer knows it's way deeper than rap, country, pop and soul music. The Savage x Fenty queen has reportedly earned the right to call herself a billionaire.
According to reports, RiRi didn't just hit a billion. She has an additional $700 to her net worth based on the financial success she's reaped since launching Fenty Beauty in 2017.
Rihanna is now worth $1.7 billion, Forbes estimates—making her the wealthiest female musician in the world and second only to Oprah Winfrey as the richest female entertainer. But it's not her music that's made her so wealthy. The bulk of her fortune (an estimated $1.4 billion) comes from the value of Fenty Beauty, of which Forbes can now confirm she owns 50%. Much of the rest lies in her stakein her lingerie company, Savage x Fenty, worth an estimated $270 million, and her earnings from her career as a chart-topping musician and actress. (Forbes)
The massive accomplishment arrived just as RiRi announced her culture-influenced Caramel Curves Savage X launch.
"Behind every Savage, there's a story… and who more savage than my @caramelcurvesmc !!! We don't just sell panties over here @savagexfenty, we represent the culture! 💪🏿❤️"