Rap star Lil Nas X doesn't care what the haters have to say. He went to social media to address those who call him desperate for the ways he promotes his music, which usually entails posting about it a lot online and asking for fans to stream it.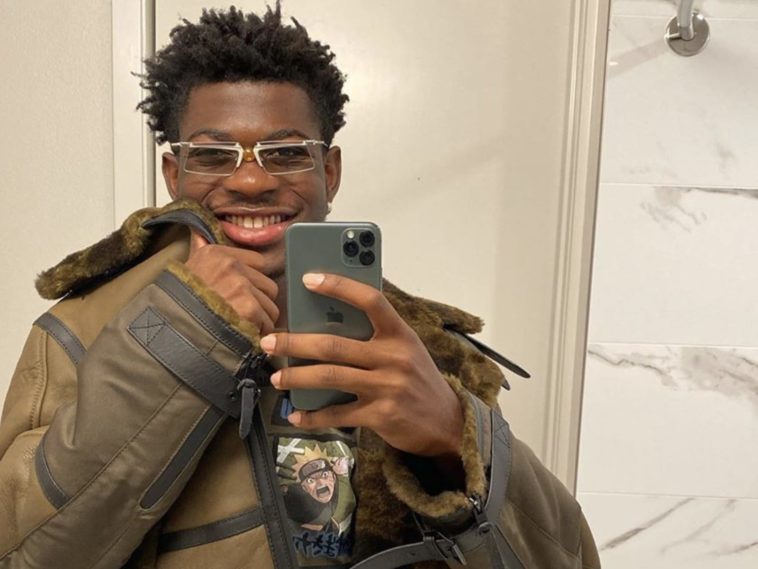 @sohh @sohhdotcom

159 Views
Comments Off on Lil Nas X Has No Shame For Being Desperate
Lil Nas X Is Proud Of Being Desperate
Lil Nas X took to Twitter with some game. He let it be known he doesn't care if he looks desperate, because he's willing to look desperate for something he cares so much about. LNX let it be known he's following his dreams at any cost.
"i hate when people tell me i'm desperate for how i promote my music. like yes bi*ch i am desperate, i do not mind being desperate when it comes to my dreams."
Lil Nas X Promises His New Video Will Win Every Award
Lil Nas X is extra confident in his craft. The hip-hop heavyweight recently lit up Instagram with footage of himself geeking out over his upcoming "Call Me By Your Name" music video. While only giving hints of what to expect, X promises the visual will win every possible Grammy and MTV Video Music Award trophy once the world views it.
Tekashi 6ix9ine Tries To Stop Rumors
New York rapper Tekashi 6ix9ine might have found his match in Lil Nas X. The hip-hop star has come forward to address getting trolled on by the Grammy-winning rap heavyweight. 6ix9ine went to his Instagram page this month and kept things 100. Tek tried to prove he not only isn't following X but showed he did not accept a message from the "Old Town Road" performer.
"Before this sh*t even start, we're going to nip this sh*t in the butt. This is my Instagram right here, 6ix9ine is my account. Boom. Boom. Boom. Look. Stop playing with me son."
Lil Nas X Reacts To Tekashi 6ix9ine Trolling
Initially, things heated up with Lil Nas X decided to react to trolling from Tekashi. In response to getting singled out with a homophobic joke, X shared a screenshot showing what appeared to be Tek being flirty with him in his Instagram direct messages.
It all began when Tekashi – real name Daniel Hernandez – left a comment on a news story shared on DJ Akademiks' Instagram page on Wednesday. The post revealed the headline of an article which stated: 'China makes Covid-19 anal swabs mandatory for foreigners.' Tekashi, 24, decided to leave a typically trolling comment as he wrote: 'Lil nas x has entered the chat [skull emoji]'. Lil Nas X chose to respond on another social media platform as he shared an equally trolling post on TikTok. Sharing a screenshot of Tekashi's comment, the 21-year-old then posted a screenshot of the rapper allegedly sliding into his DMs. The message read: 'Yo… Gonna be in yo city soon, what you doing?', alongside an upside-down smiling face emoji and a red love heart. (Metro)