Atlanta rappers Lil Baby and Lil Durk are coming correct with their new Voice of the Heroes album. The duo have released the tracklisting which features Young Thug, Travis Scott, Meek Mill and more.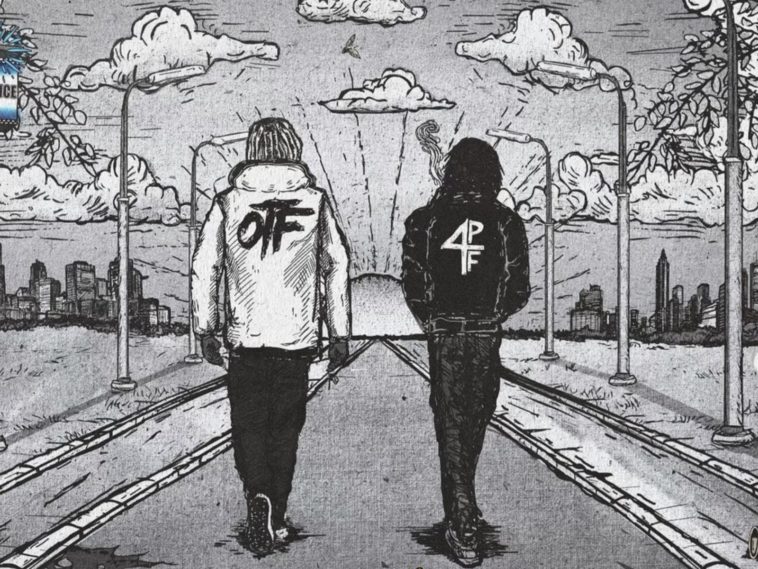 99 Views
Comments Off on Lil Baby + Lil Durk's Album Features Travis Scott + Meek Mill
Lil Baby + Lil Durk's Album Features
Both LB and LD went to their social media channels to get fans super hyped for the LP. The album comes packed with nearly 20 songs and major guest spots.
"Pre Save Now 🔥🔥🔥🔥 @lilbaby @lildurk 6-4-21 We Setting The World On Fire 🔥🔥🔥🔥 @travisscott @rodwave @meekmill @thuggerthugger1"
Lil Baby Reveals 'The Voice Of The Heroes' Artwork
Hours prior, Baby hit up Instagram with a snapshot of the new LP artwork. The cover is filled with messages from bullets and prescription drugs on the ground behind them to a police camera flashing as they walk toward their respective cities.
"Save the date 6/4/21 go preorder the album now … ain't nobody safe 🔥🔥"
Lil Durk Gives A Sneak Preview Of Lil Baby Joint Album
The hip-hop super-team of Lil Durk and Lil Baby recently joined forces like the Brooklyn Nets' Kevin Durant and James Harden, and their championship-contending debut — titled Voice of the Heroes — is set to drop on June 4. A few days ago, LD teased some new music on his social media and gave Baby a shout-out.
"If this don't make it ima be 😡….. @lilbaby what we doing"
Initial Release Date Pushed Back
The duo initially announced a release date of May 28 for their joint album. But soon after Def Jam announced that late rap legend DMX's posthumous project Exodus was dropping on that date, Durk and Baby's album was held off for a week — reportedly out of respect for the fallen icon.
"The voice of the hero's may28th what y'all think….. @lilbaby"
"How Does 'Voice Of The Heroes Dropping May 28 Sound'? 🔥🔥🤯 I'm Tryna See Some… @lildurk"