Kodak Black's artist VVSNCE is calling out Latto for her recent Billboard interview claims of supporting upcoming rap artists. VVSNCE alleges Latto declined a feature with her when Yak inquired about the opportunity.

139 Views
Comments Off on Kodak Black's Artist VVSNCE Calls Out Latto For Saying She Supports Upcoming Female Artists
It's no secret Kodak and Latto are not the fondest of one another. Kodak's artist VVSNCE has now called out the "Big Energy" rapper after her recent interview with Billboard.
During the interview, Latto refers to herself as a "Girls Girl," when stating her support for upcoming female rappers. VVSNCE, also known as KuttThroat Barbie, posted to her Instagram story revealing Latto declined after Yak asked for support.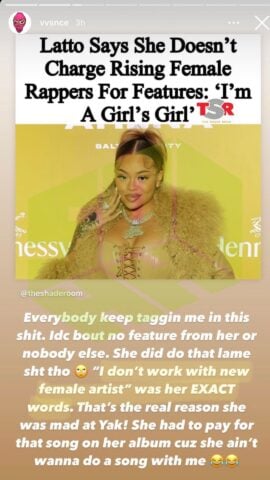 Barbie also exposed the alleged reason Latto didn't clear Kodak's name after he was accused of being the rapper who asked for "sex" for a feature. KuttThroat followed up, stating Latto didn't clear Yak's name after he charged the "Lottery" rapper for the feature since she refused to work with KuttThroat Barbie.
VVSNCE then exposed recent messages from Latto, responding to the posts, stating the up-and-coming artist should've come to her first before posting publicly online.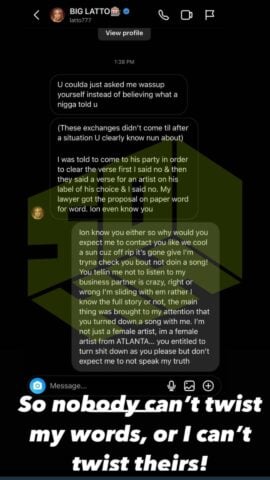 The Issue
The issue sparks from when Latto exposed a mystery male artist. She claimed the artist attempted to withhold a feature clearance on her upcoming album because she refused to sleep with him.